I can't resist them and I know that I have been talking about them lately. A lot.  Who can resist them anyway? Saw these at JCrew.com.  Yes, I am into ballet flats now.  I am so madly in love with them.  Ballet flats are very versatile and they go well with anything.  These lovely shoes can spice up an outfit anytime.
Blume leather ballet flats
Pom pom metallic leather ballet flats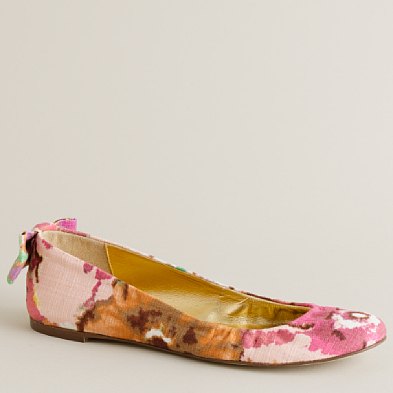 Lone patterned ballet flats
Galaxy leather flats in shimmering constellation of crystals, chains and pearls
So, which one is your favorite pair?