I just saw a few items at The Kitchen outlet that are very handy for the home.   I could do with a few of these items.  They will certainly make my life easier.
IMCG Plate Spacer.  These are plastic blocks that should be place at three different sides of a plate.  They help to pile the plates nicely to save space and time.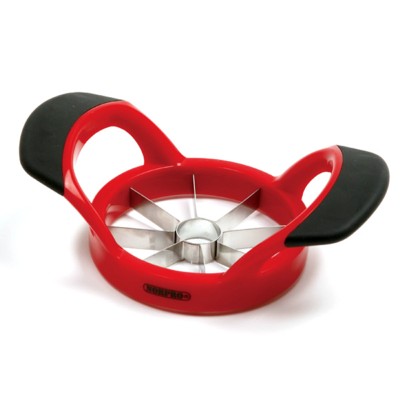 Norpro Apple Corer which features stainless steel blades that cuts into 8 even wedges.
Chef'N High Tailer Shrimp Deveinier.  This is just what I need because I do not like to peel and devein shrimps.  Just give it a simple squeeze and the stainless steel end would do everything in just one step.