A dear friend's birthday is just 2 weeks away.  She will be having a little birthday party do at her home with friends and family.  I cannot wait to celebrate her birthday as she is turning 40.   My friend is the first one in our group of friends to turn 40 so this is very special indeed.  A few of us are going to help her put up the decoration for her party.  The decor involves lots of heart-shape stuff, banners, sweet paper flowers made from cupcake liners and etc.  It is going to be so much fun.
I have been thinking what to get her for her birthday.  I found a couple of things which I think she would like.
Gold Peter Pan Collar from Dorothy Perkins. My friend loves tops with Peter Pan collar so I think she would really like this gold collar.
Tan East/West Shopper from Dorothy Perkins.  She has been looking around for a shopper and since orange is her favourite colour, I think she would like this bag.
Beautiful candlewick bedspreads from Damart.  Pink is her favourite colour and just recently, she was saying that she would like to get a new bedspread.  So, do you think she would like this lovely Dusky Pink candlewick bedspread?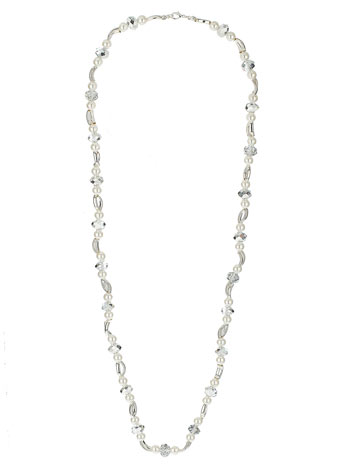 Cream and Crystal Necklace from Dorothy Perkins.  I just love the simplicity of this necklace.
It is so hard to make a decision on which to choose for my friend.  Perhaps I should get a few of them as gifts for her.