Believe it or not, the fall season is already upon us, and that means it might not be too early to start planning your holiday season. Of course, every year you hear that it's time to start planning Christmas, and it seems as if it's far too early to do so. But, if you're like most people, every year you then proceed to wait too long to start planning Christmas! It's strange, but because things are always busy during the holidays, you really can benefit from getting as much shopping as possible done as early as you can. On the plus side, starting early can also result in your finding better gifts for people, as you will have more time to consider what to buy.
As you start to consider your Christmas shopping list, chances are you will come around to that one person, or group of people on your list for whom shopping is always difficult. Maybe this person seems to have everything, or maybe he or she is simply difficult to shop for. Whatever the case, if you give it some thought early on, you can likely come up with the perfect gift. Here are a few general concepts to consider in these situations.
Food & Drink – One good tip to remember when you're shopping for that difficult someone is that even if someone seems to have all kinds of material goods, he or she can always use consumable products! Do some shopping at M&S for a few nice bottles of wine, or even a nice Christmas hamper full of treats, and you may find something that can be enjoyed by anyone – even someone who has it all.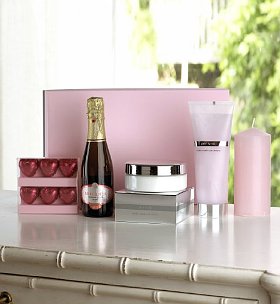 Event Tickets – Similarly, tickets can be another great idea if you can't think of any sort of physical gift that someone might need or want. If there is a great concert, sporting event, or show happening during the holiday season, purchasing tickets as a gift can always be a wonderful idea, and generally makes for an unexpected gift.
A thoughtful gift such as a Foot Rest is great for those who spend a lot of time sitting at the desk.  It is also great for use at home.
Photograph Projects – Finally, if you can't think of a great gift and you want to keep things simple, you can always consider something more personal. Compiling a meaningful photo album, or putting a single nice photograph in an attractive frame, can be the perfect gift for someone it's tough to shop for.
Ultimately, these are just a few of the many ideas you may end up thinking through as you begin to plan your Christmas shopping. However, any of these suggestions can work for people it's particularly tough to find material gifts for. Additionally, finding gifts for these people on your list early on will truly make any leftover holiday shopping you have far simpler and quicker. Then, you're free to enjoy the holiday season!