Chanel Spring and Summer 2016 show was held at a Chanel-themed airport yesterday during the Paris Fashion Week.   The Grand Palais was transformed into an airport terminal complete with baggage carts, arrival / departure boards and check-in counters.  The models wheezed by in colourful outfits, wheeled luggages in hand and stopped buy at the check-in counters.  The male models were smartly dressed in suits.  I love all the vibrant colours and the whole set-up of this show.
can you spot the silver boho necklace?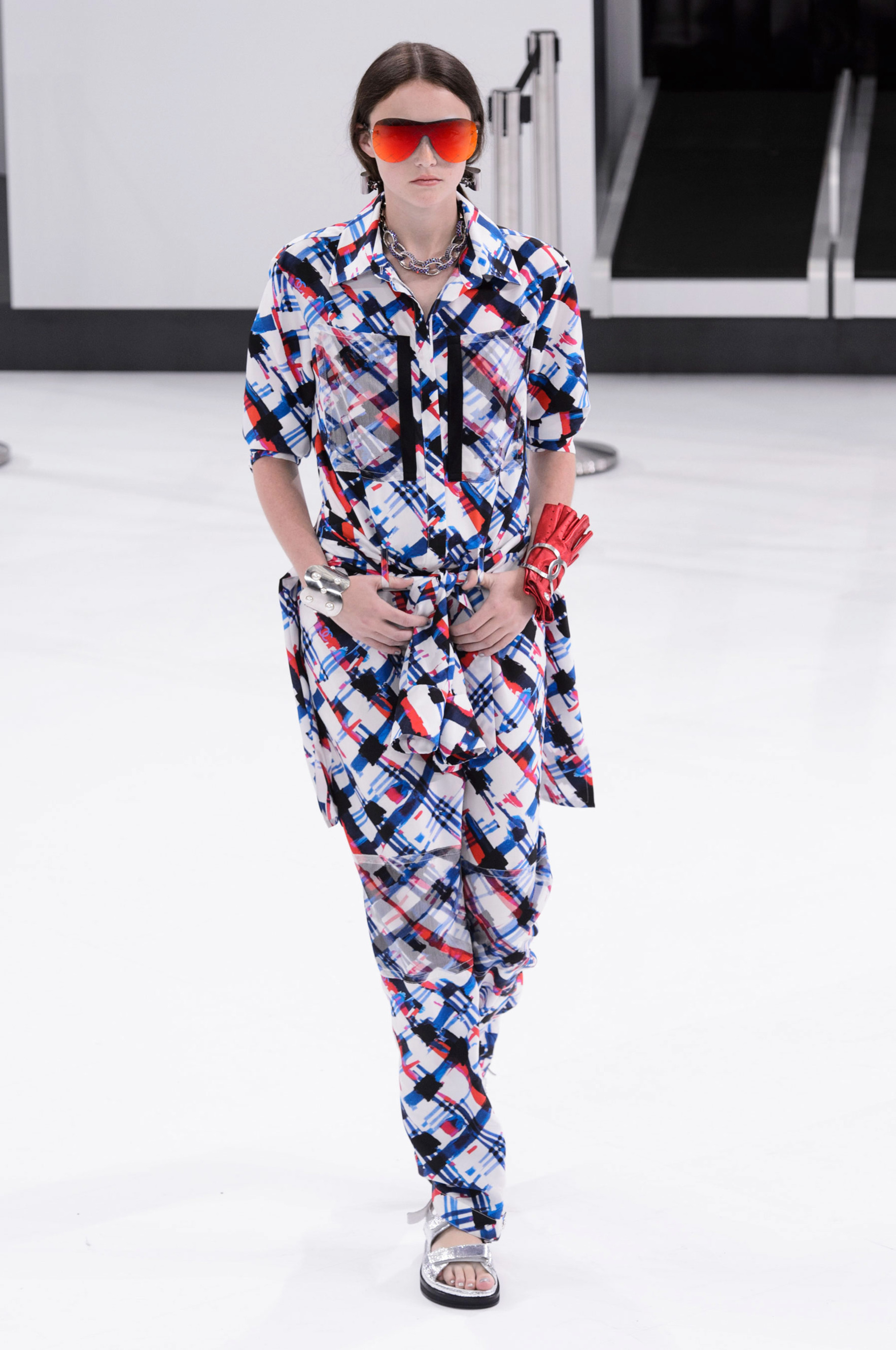 Looks like palazzo pants are still in fashion.
images via nymag.com