It's slightly over 2 weeks before Halloween arrives.  Have you got everything sorted out for this fun night?  If you are planning a party or would like to decorate your home, check out some of these awesome stuff at FredFlare.com.
Ouch! The Voodoo Doll Toothpick Holder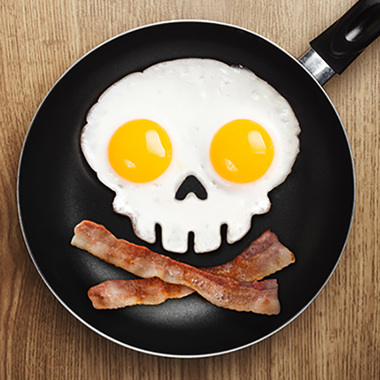 Funny Side Up Skull Egg Shaper.  Something fun for breakfast in the ghoulish month.
Inflatable Unicorn Horn.  Ok this is not for decoration but if you would like to dress up as a Unicorn, don't forget the horn.
Purple Rainbow Comb-in Chalk.  If you want to add some pink and purple to your Halloween outfit, this is a must-buy.