Depending on where you are in the world it might still be looking a lot like fall. Other areas will look and feel like the full throws of winter. But with colder temperatures, comes different fashion and accessories. It is great to be able to bundle up in chunky knit sweaters, leggings and ankle booties. But what else should we be styling ourselves in this winter? Here are some of the must-have accessories for the season.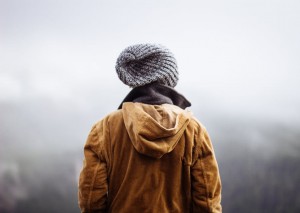 Hat or Beanie
It is incredibly important to keep your head warm in winter. We lose a lot of heat through our heads, so it is good to cover up. The best thing is, though, there are so many stylish options when it comes to headwear. You could go for a slouchy beanie hat, on the days when you are a little more dressed down. Pom pom beanies are still a big trend in headwear this winter. So you could get a brand like Pomskii this year. Fedora hats are a big trend too (a woollen one, rather than a straw one). Style with a long coat and boots and you will look good as well as be keeping warm.
Elegant Jewelry
Summer is the best time for statement jewellery. In winter, you are covered up more and use layers. So a bold necklace can get lost when wearing a scarf, for example. So keep your jewellery elegant and simple this winter. Long pendant necklaces are a good look, as they can peek through when wearing a scarf. Keep rings straightforward too. Too many gems on a ring can get caught when putting on gloves. So choose a ring with just one or two stones, much like the Tacori rings range.
Socks Full of Color
When you have been out in the rain or snow, you will be taking your boots or shoes off when you are at home. So having some bright and fun winter socks will be really neat. Everyone will see them, so it is better to have some bright ones. Somewhere like Forever 21 does a great range of socks.
Stylish Sunglasses
Don't be fooled by the word winter. You can still get plenty of bright sunny days in winter. So having a stylish pair of sunglasses is a must. It can help you when driving in the sun, as well as just walking out and about. If there is ice and snow, the sun can seem even brighter. So it is safer when driving to have sunglasses on.
Protective Gloves
Our hands can really feel the cold in winter. The blood flows to our major organs to keep them warm when it is cold outside. So our extremities can feel the coldest. So it is important to keep them warm with gloves. It is a good idea to moisturize your hands before putting your gloves on. Then they will stay hydrated, rather than getting cracked or sore. It might even be worth investing in a pair of designer gloves, as better material will protect the delicate skin.