Jumpsuit is a one-piece clothing that is often referred to as a romper or a playsuit.  This head to toe,  all in one fashion is very striking and is a fashion statement.  You can find cool jumpsuits in long pants, culotte length or short skirt style.  Jumpsuits are showing up in the runways and is style that I think would suit all women.
There are women who avoid this style because it is not an easy piece of clothing to pull off. Choosing the wrong fit or matching it with the wrong accessories or shoes can turn this style into a disaster.  Here are a few tricks on how to look your best in a jumpsuit.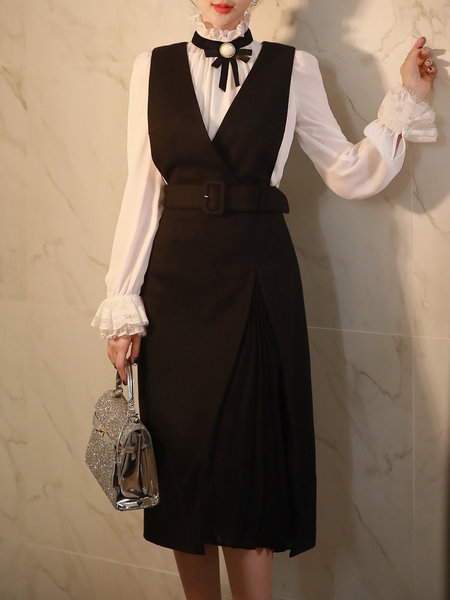 Generally, the jumpsuits are fitted at the waist and looser on the legs. For tall women, wide leg jumpsuit will suit them the best. Shorter women may opt for a slim cropped style.  Jumpsuits can be worn for many different occasions such as formal, semi-formal and casual.  For a more relaxed weekend style, you may choose jumpsuits in cotton or denim fabric.  Loose fit ones with elasticized waist are flattering.  You can also opt for a dress-design jumpsuit with buttons in front. Wear a tube underneath and leave a few buttons open.
Jumpsuit s can also be worn for formal occasions.  Remember to choose a well-favored and sleek style that flatters your body.  Add a statement necklace and you are good to go.  See, it is really very easy to dress up for an occasion.  Just pair it with the right accessories and heels.
The best place to find the most beautiful and stylish jumpsuits are at StyleWe.com.  This leading fashion retailer has a fantastic range of the latest style that are pocket-friendly.  So hurry and check them out now.  You may also check out the Instagram page.  Find the jumpsuit that you want which may even be your new wardrobe staple.