Remember the 90's necklace trend?  Yes, I am talking about the favorite 90's staple – The Choker.  This simple accessory style is what all girls can't get enough of and it is now gotten huge again. Many celebrities like Kendal Jenner, Lily-Rose Depp were seen wearing choker necklaces.  The black choker necklace adds an edgy rock star vibe to even the simplest look.   A great addition to any outfit.  These neck pieces come in all shapes and sizes.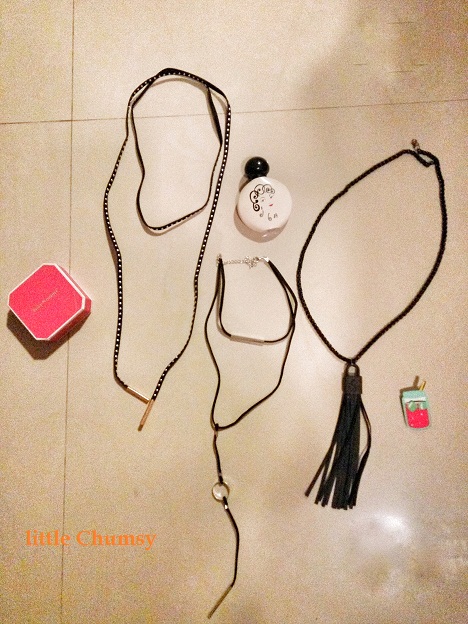 The above are my latest loot from Tosave.com.  Double chain long necklace, leather choker and tassel chain pendant.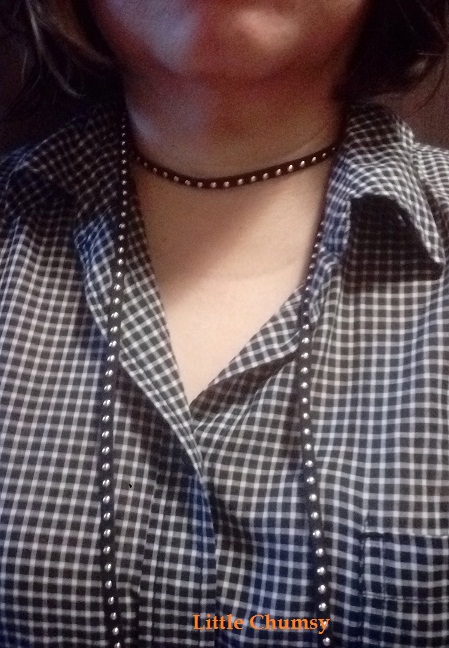 I love how versatile this simple Black Leather Choker Long Necklace is.  It can be paired with a collar top or a non-collared top. It can be wrapped around differently for a unique look.
So what are you waiting for?  Hurry and shop one for yourself to give your style a fashion-forward boost.