If you have been thinking that your favorite celebrities have natural and voluminous hair, then you are probably are not aware that celebrities love to transform their looks often as this is the part and parcel of their profession.  Changing their look enables them to have different styles and keep their looks fresh.  Like us, they also face hair problems.  Celebrities often boost their hairstyle with hair extension which are perfect because they can go from having short hair to long in just a few minutes.
It is not a good idea to dye the hair often because it can cause damage to the hair significantly.  Therefore, hair extension is the life-saver.  One can get simply create a completely unique look easily.  Many people do not realize that celebrities wear hair extensions all the time because they hide it very well and it is completely natural. They add volume to the hair and enhance the look.
There are many types of hair extensions and do you know what is the best hair extension to use?  Well, the best hair extension method is Tape In Hair Extensions.  This method is hands-down the latest and most popular right now.  Tape in hair extensions are the most affordable extension methods.  They are also very easy to use and maintain.  These extensions are also very lightweight and would not tug or pull when being removed.  They are also very comfortable when worn.
If you are planning to get some tape extensions, it is important that you get high quality tape extensions because you want one that is made from pure human hair and its adhesive is strong, safe and non-damaging.  A high quality tape extension will not shed, mat or tangle.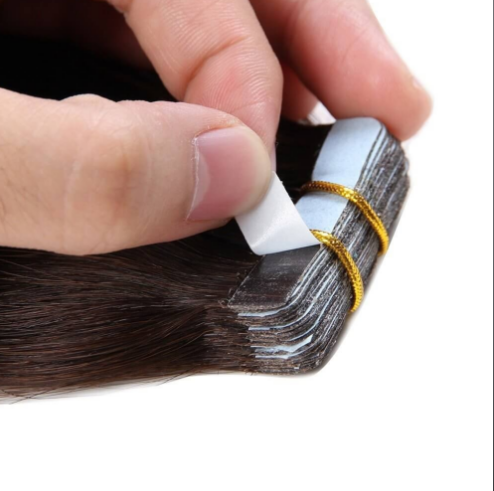 So if you are new to extensions or looking to switch from clips or individual extensions, tape in extensions will be the best choice for you.  Just get high quality tape extensions from BHFHair.com.