Summer is basically here already.  Are you planning to jet off on a summer break getaway or counting down the days until summer? We just cannot wait for the swimsuit season to arrive. If you are looking for a few essentials to help you dress a little cooler this season, well look no further.  A classic one-piece or bikini never goes out of style. However, summer 2019 is bringing forth a fresh new batch of fun and sexy swimwear for women to try.  From retro styles like underwire bikini tops and high-waisted bottoms to sexy high-cut suits, here are some of the top trends to try this season.
Looking at recent celebrities beach outfits, barely-there bikinis are being embraced in a huge way. String bikinis and triangle tops are being endorsed by celebs like Bella Hadid and J Lo. On the other end of the spectrum, we are seeing celebs like Kylie Jenner wearing inventive one-pieces that range from belted swimsuits to styles with cutouts.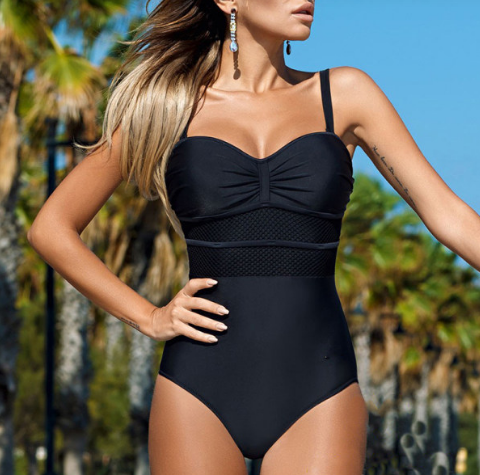 Channel your inner Bond girl with this retro conjoined bikini
Instant bombshell in this one-shoulder plain bikini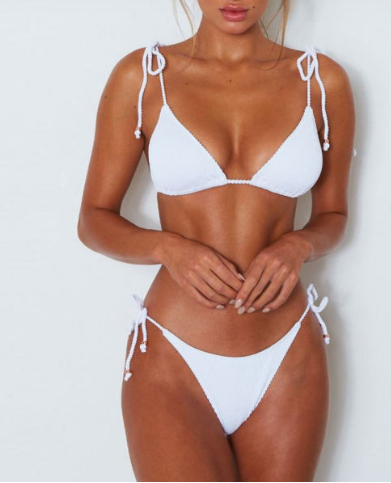 Instead of high-waisted bikinis, celebrities are gravitating toward low-cut styles. We are seeing a comeback of string bikinis and silhouettes that have the early '00s feel.
Do not forget to soak up the sun this summer in a sexy cover-up that will make heads turn from coast to coast. Whether you want to show off your new swimsuit or leave your beach look up to the imagination, these womens beach cover ups do all that and more.
Lace Cardi Kimono Cover Up
Fashionable Snap Front Printed Beach Cardi
Shop the summer-ready swimsuits and beach cover ups that stand apart from everything else and start making waves!