There are some basic wardrobe pieces which will never go out of style. Reliable, effortless styles like a well-cut blazer, crisp, white shirt, or classic pair of skinny jeans have proven themselves to be must-have for a stylish and easy-to-navigate wardrobe.  Having said that, the exact definition of wardrobe essentials will vary from person to person.  It is important to invest in one of each of these clothing basics that will elevate your style and change the way you approach your closet once and for all.
Have you been looking at your closet and say that you have nothing to wear eventhough you have racks of clothes but they no longer spark joy?  If yes, then do yourself a favor and stock your wardrobe with these women's fashion tops must-haves.
1.White Shirt
The button-down white shirt is the base level of any wardrobe, whether you are working in the corporate world or not.  The relaxed, slouched shape is just what it is needed to break up an ensemble, or roll up the sleeves and undo some of the buttons to wear over your swimwear.  A white shirt is the foundation of effortless style. A classic, white button-up shirt is a must-have for pretty much any occasion. Tuck yours into a pleated metallic skirt and add statement jewelry for a holiday party, or pair it with your fave jeans for weekend brunch.
2.  Striped Tops
3.  Floral Blouse
Florals are the fashion favorites during Spring/Summer.  A floral blouse will go far in your wardrobe this season. It is great for brunch and date night. Add a denim jacket for a casual feel or a heel and clutch for an evening look.
4.  White T-Shirt
The plain and humble white tee seems super simple, but it can actually act as an anchor to many different fashion-forward looks such as printed shorts or colored jeans.  The white T-shirt is versatile, cool, and it is a staple you can wear any day of the year and in any season.  It can add a casual element to silky, beaded, or sequin skirts, or simply just convey a sense of summer ease with a pair of blue denim cutoff shorts or a basic pair of overalls.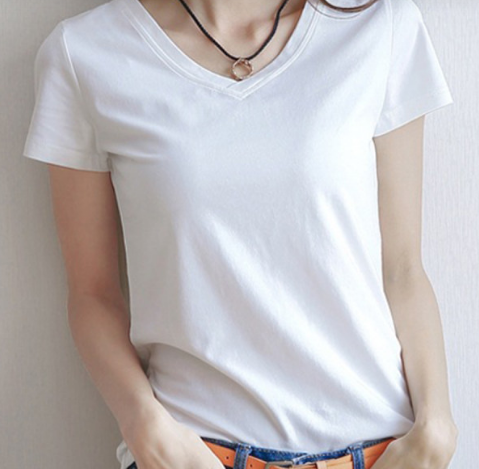 The styles above are those you can mix and match to your heart's delight, whether you are getting dressed for work, brunch, or anything that might come up in between.  Want to know where to find these lovely and quality cheap clothes for women?  Well, head over to Sebellamore.com, an online retailer which features a huge range of quality clothes that you need to give your wardrobe an update.