The swim season is finally here! With longer days and warmer weather on the horizon, many of us are ditching our knitwear in favor of poolside backdrops and a lot more skin.  Whether you just returned from a winter getaway or are headed out of town for a summer break,  it is never too early to update your swimwear collection.  Unless you live next to the beach, we are aware that most people buy just one or two new swimsuits per season.  Thus, deciding which one you are going to invest in for this year requires some careful research. Like everything else in fashion, every season you will find designers releasing new bikinis and one-pieces.
Last year's viral swimwear trends included fruit prints, ruffled sleeves, cut-out one-pieces and of course, the ultra-flattering tie-front top. While these trends certainly are not going anywhere this year, there are some fresh sexy womens swimwear styles starting to crop up.  The trend for 2019 seems to be corset-like lace-up detailing, animal prints to wrap-dress inspired waist ties. Fortunately, these upcoming trends are as flattering as they are wearable.
Do read on to see which trend speaks to you.
1. V-Neck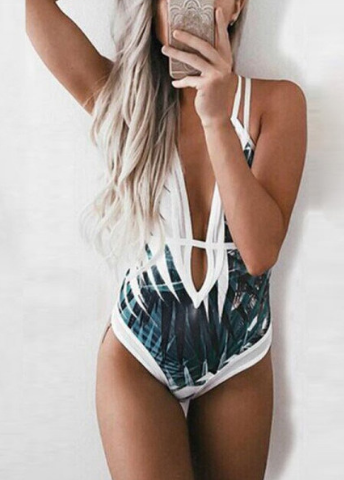 A plunging neckline is ultra-sexy and the floral design gives this one-piece a bohemian touch. It features a crisscross strap in the back.  Deep V-necks and more flattering bold styling were an incredible adjustment to the one-piece styles from before.
2. Ruffles
Ruffled trim along the top and bottoms make this sunny suit super sweet.
3. Wide Straps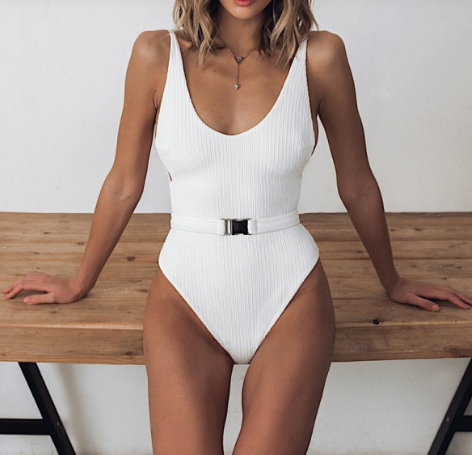 If you do not like delicate spaghetti straps, then this one-piece with wider ones ensures everything stays put when you are frolicking out in the waves.
4. Leopard