Are you searching for trendy for your best friends or have you been invited to be the maid of honor at your best friend's wedding? Being a bridesmaid is often very expensive, so before accepting this position it might be prudent to check your savings account. It is difficult to say no once the process begins. One of the biggest expenses is the dress. So if you would like to find cheap bridesmaid dresses, do read on.  We have scoured the internet and found some beautiful bridesmaid dresses that will not put a dent in your pocket.
Your maids can totally glow in this V-neck chiffon dress.  The iridescent fabric creates a statement-worthy look that is fit for any fashionable event.
If you are searching for a gown that has a surprise factor, then you will love this trendy bridesmaid dress. The A-line strapless dress has a wow-worthy look that will have everyone asking where you found this number.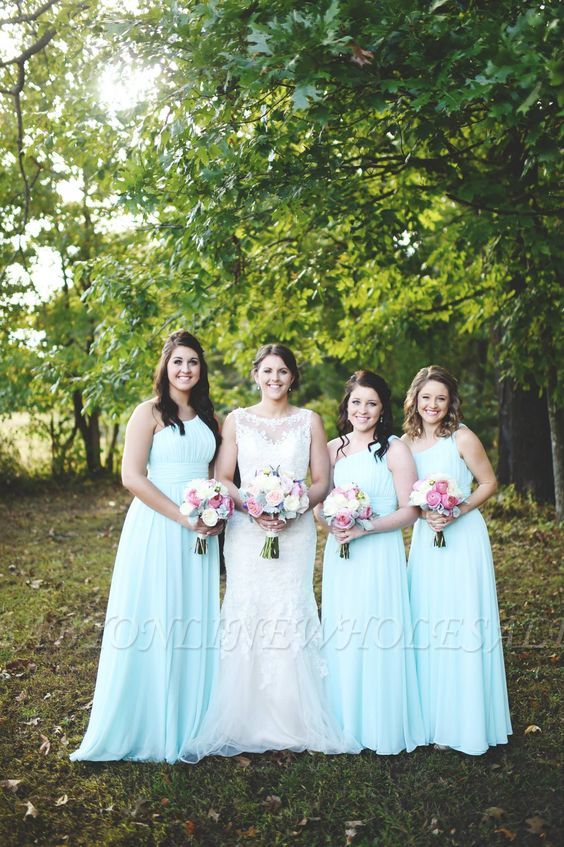 Asymmetrical designs have been taking over the bridal fashion world.  This mint green gown features a gorgeous one-shoulder neckline and is definitely one of our favorite trendy bridesmaid dresses.
All the above dresses are available at Babyonline Dress, a popular and reliable wedding retailer that has got everything covered, from wedding dresses to accessories, and of course, bridesmaid dresses.