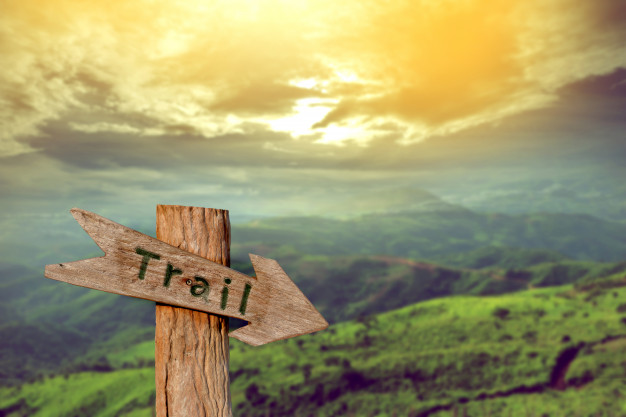 Are you on a property investment bandwagon looking for properties to invest in? If so, you can check out Setia Sky Residence if you are interested. Property investment requires constant hard work and sometimes can be stressful. Perhaps you could engage in some activities to release stress and hiking could be one of the activities you join to release stress. Hiking is one of the interesting activities that one can explore in Malaysia. There are various hiking trails across Malaysia that hiking enthusiasts could explore. This article will guide you through 6 hiking trails in Malaysia that you could explore.
Bukit Gasing Forest Park
Bukit Gasing Forest Park is located just 15 minutes off Federal Highway. This trail is popular among the residents in the neighborhood. It is always filled with jungle trekkers who are interested in trekking so there is no need to worry about getting lost, as you can always ask for help.
There are a few paths here within the 100-hectare forest reserve. A typical circuit will take approximately 1 hour 45 minutes.
Broga Hill
Broga Hill is known for the beautiful panoramic views. Hiking to the peak will allow hikers to have a spectacular view of the palm oil estate, rainforest and distant mountain. Broga Hill is also the right place if you love watching sunrise. Most hikers will start their hike as early as 5am in order to catch the sunrise. It is famous among the locals and tourist, and the trail is straightforward so there is no need to worry about getting lost.
The hike at Broga Hill is fairly easy but can be a little bit slippery. Torchlight is required for safety purpose if you plan to hike early, as it might be too dim for you to hike.
Penang Hill
Penang Hill is one of the most well known trekking trails in Malaysia. There are many routes that one can undertake this trip: road used by locals to drive up the hill; or path that starts from the Botanical Garden. There is a train that travels up and down the hill as well.
Hiking along the trails might take 2 to 3 hours to reach Penang hill as the trails are steep. If you are lucky, you might even see some wildlife hanging around the trees. In addition, you can also find a bird park, mosque, temple and food stalls that sell local delicacies as you go up the hill.
Mount Kinabalu
Mount Kinabalu is one of the well-known destinations for those who love trekking. Furthermore, Mount Kinabalu is also a UNESCO World Heritage Site. Mount Kinabalu is no stranger to everyone, even to those who do not hike.
One of the toughest trails but definitely worth it and satisfying once you reach the peak. It takes 2 days 1 night to hike to Mount Kinabalu. The routes to reach the summit include the Ranau Trail and Kota Belud Trail.
Hiking Mount Kinabalu is not an easy feat. It takes approximately 5 hours to trek from Mount Kinabalu to Panalaban. Interested hikers must get permits for the Sabah Parks & Accommodation in Panalaban. Starting point will be the Timpohon Gate and the ending point for the hikers is Kinabalu National Park.
Make sure you are mentally and physically prepared to climb to the summit before you start your trekking journey. In addition, it is essential to have a local mountain guide to guide you through your journey and give you enough support and advice. The trail is not easy, but definitely worth it.
Cameron Highlands
There is a total of 14 hiking trails in Cameron Highlands for you to choose from, ranging from the easiest to the hardest. These trails will surround the cities of Cameron Highlands: Tanah Rata and Brinchang. Each trail is different in their own ways and offers different views to the hikers, including the beautiful luscious green forest, where hikers can hike through the watchtower to enjoy the beautiful views of Pahang and Perak. You could also stop by the strawberry farm at Raju Hill or stop by BOH tea plantations to get yourself a cup of tea, before you continue your hiking journey.
Make sure you engage with a local guide, as there is not much signage for you to refer to at the trails.
Bukit Tabur
Bukit Tabur is also known as The Dragon's Backbone, located at Taman Melawati, near to the famous National Zoo. Bukit Tabur is a limestone ridge, with 5 different peaks. Due to its challenging and tricky trail, it is less explored as compared to other trails in Malaysia. Therefore, hikers are advised to be careful.
It will take approximately 3 hours to finish the journey. Bukit Tabur might be a little bit challenging, so it is not recommended for people who are new to trekking, as one will need to have some rock climbing skills before they go on the journey. Prepare yourself a pair of gloves as the trail involves some rock climbing and rope work. Courage is needed as well before one decides to take on this trail.
In conclusion, there is so much more than the above trails for you to explore in Malaysia. Remember, safety always comes first. Make sure you are physically and mentally prepared before you start your hiking journey.