Trends come and go. So we do a konmari of our closets, get rid of the bell-bottoms and shoulder pads, and move on to the next thing.  However, some pieces of clothing stand the test of time. They are the staples, the basics that everyone should own because they remain immune to fads.  T-shirts are the perfect wardrobe staple essential.
In the summer, you are probably going to have a lot more laidback, throw on a T-shirt and call it a day days than you do during other seasons. The days are long and warm, and things feel a little less hectic, so it makes sense that your wardrobe would reflect that.
Sure, you could certainly wear a white T-shirt all the time, but why not mix things up a bit? Here are some of the trending T-shirts that are blowing up.   Keep scrolling to find out which summer T-shirt trends are in and shop the most popular styles.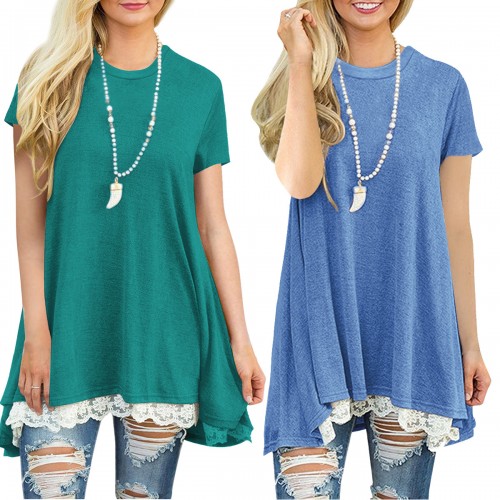 This scoop-neck short sleeve tee is super flattering and goes well with denim.
This split casual t-shirt can be worn untucked over trousers and a pair of heels.
One of the hottest trends in summer is boho fashion. This Bohemian half sleeve t-shirt goes best with denim.
Another big style trend for this year is something you may already be familiar with- it is the tanks and crops which are the simple white tops you will be wearing with everything. Whether cropped, long, loose, fitted, you name it, there is a white tank top out there for pretty much everyone.
Check out the most stylish and affordable t-shirts and tank top options that will have you looking fly AF all summer long from Ladyfas.  These trends are the ultimate wardrobe staple, along with blue jeans and underwear.