Graphic tees were famous back in the 60's and 70's where fans showed their loyalty to their favorite bands.  Now graphic tees are making an astounding comeback yet again.  Graphic tees are shirts with graphics printed on them,  either in the form of a logo or some statement. If you are a fan and want to start wearing them, then the easiest way is to wear them is with jeans and comfy footwear.  You can also see fashionistas dressing them up with printed skirts, sleek trousers, and even pantsuits – high-low looks that can go from work to play.
Here are some outfit ideas for how to wear a graphic T-shirt:-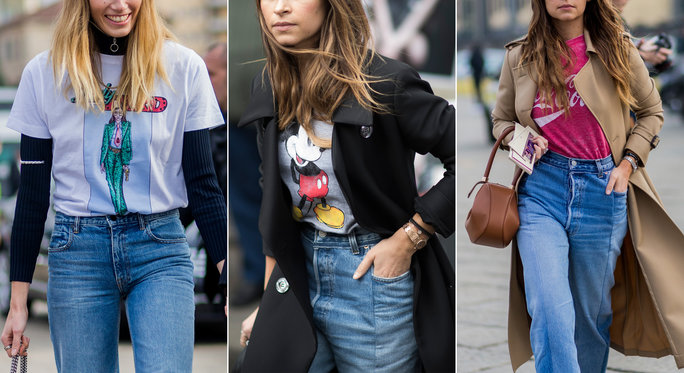 With a statement skirt, a graphic T-shirt is the perfect casual complement to prevent the outfit from looking over-the-top.