Right after prom, another unforgettable special event that takes place during high school and which all school kids are waiting for every new school season is the homecoming.  Often celebrated in late September or early October, this dance event is usually highly-anticipated.  For the ladies, it is often an overwhelming experience especially when it comes to deciding what to wear.  It is time for you to start the hunt for that magical dress to make that memorable night as special as it can be.
Though it is a few months away, it is worthwhile to start shopping as early as possible so that you can find great dresses and do the alterations if need be.  Homecoming is the first formal event of the school year and obviously you would want to look your best. You can shop for lovely homecoming dresses online. These dresses come in all shapes, colors and silhouettes.  There are baby doll dresses to floor-length gown to choose from.  The possibilities are endless.  Since this event is during the fall season, many girls also opt to wear long-sleeve dresses. The best place to shop for them is at Suzhoudress.co.uk.
This online store has the most affordable and beautiful dresses to make your dance extra special.  You can easily browse its selection of fashionable and trendy homecoming dresses by filtering it according to price color, style, neckline and more.  Below are just a few tips to keep in mind when looking for your perfect dress.
You will feel like the belle of the ball when you arrive in a stylish cocktail dress. They are often knee-length and have a flirty look. Whether you choose a short ball gown, a straight, sleek silhouette, a flowy-easy chiffon dress or a fitted dress, there is an assortment of patterns that can be incorporated into any of these materials based on what is trending in 2019.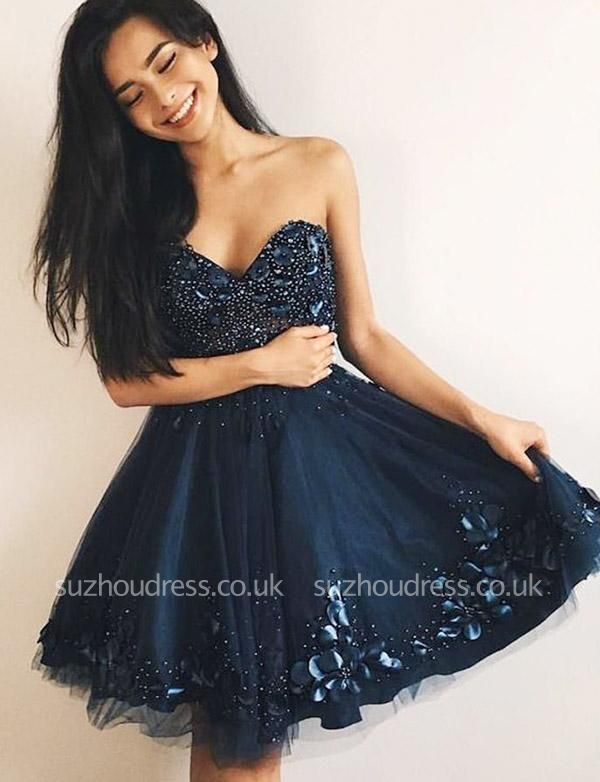 Let it shine and shine in a style that will literally light up the room!  A sparkly beaded short dress is a totally on-trend and unique for a memorable evening.
Try a pretty pastel ballgown with floral applique or embroidery for the formal night.  This trend stays fresh by popping up in a range of fun details.
As the homecoming dresses uk trend is constantly changing,  you can keep up-to-date with the season's latest looks and be the center of the party.     So hurry and check out Suzhoudress.co.uk today for the best homecoming dresses of 2019/2020.