If you love buying earrings, I am sure you would agree with me that buying them is fun but storing them is tough. When you have earrings in different designs like studs, hoops and dangling earrings, they are hard to keep track. Do you always have to rummage through the pile of earrings in a jewelry box to find what you want to wear?  Well, worry no more because you can get these nifty storage boxes to keep your earrings neat and organized.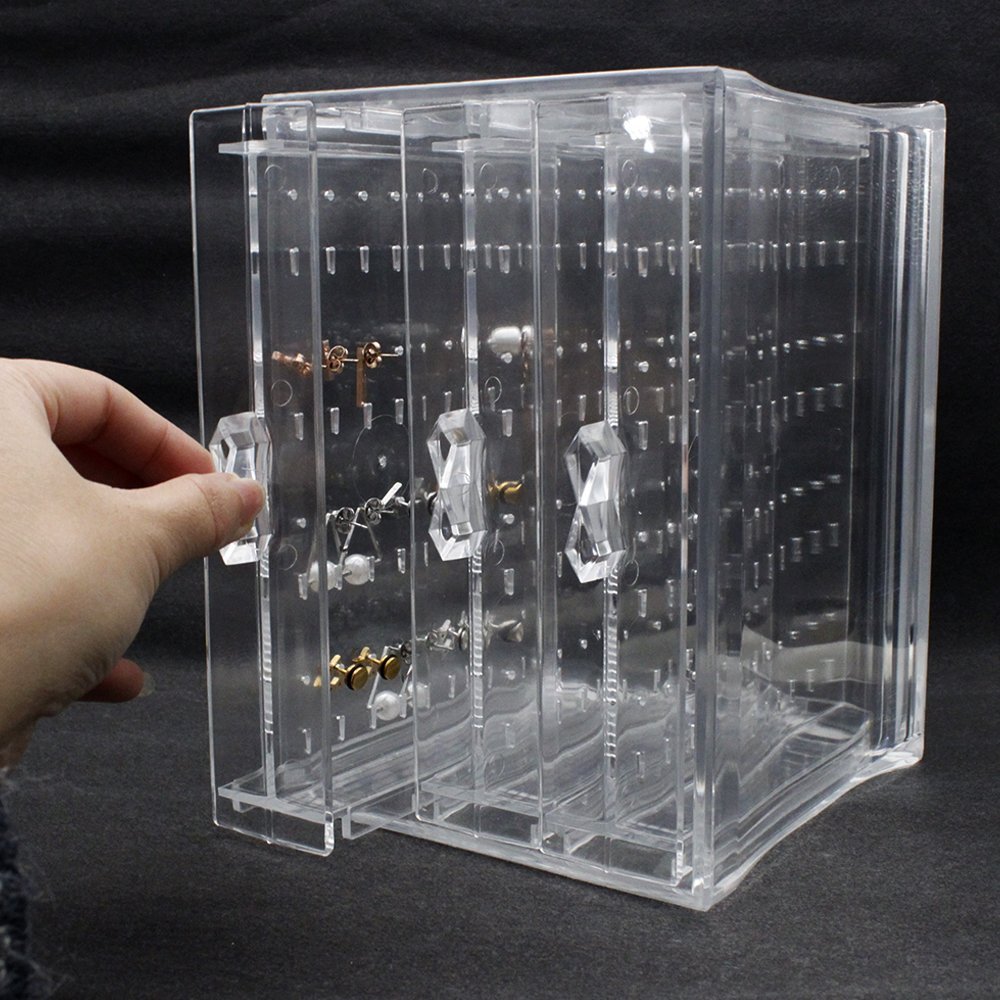 This Clear Arcylic Organizer is great for storing our stud and dangling earrings.  You can store and view up to 120 pairs of earrings.  The smooth sliding panels keep earrings dust free and safe.  Its sleek space-saving design looks good on your dresser or vanity or fits easily in a drawer.   Buy the Acrylic Earring Display Storage Box from Amazon.com.
Here is another sensible storage solution hidden in a beautiful design, the Alma jewelry holder features a tall curved bar with five hooks for necklaces and bracelets, a clear acrylic earring holder for neatly storing studs + an attached catch-all at the bottom for rings and other things! Available at Urban Outfitters.
If you have many hoop earrings, then Emilia Tiered Jewelry Stand from Urban Outfitters is a must-have.
There are also many earring organizer ideas that you can find online.  So if you feel your creative juices flowing, you can try to DIY your own earring organizers too.  Check out the one below using a photo frame and some twines.