While most fashion trends come and go, one trend is a must and it is the jumpsuit. Both jumpsuits and rompers have made a comeback this year and they have been hitting the streets since the beginning of 2019. They are increasingly popular with modern women, especially in summer. Moving into autumn and winter, styles get longer and fabrics thicker, there's never been a better time to stock up. Say what you will about this trend, love them or hate them but they are here to stay.  So why are jumpsuits popular?  Jumpsuits in modest, modern styles and designs.  They are effortless and versatile enough to wear with everything in your wardrobe. It is a style that flatters every figure.  You can dress it up or down, depending on the occasion.
If you are still not sure about wearing a jumper or a romper, here are some reasons why you should slip into one this season:-
Jumpsuits Are Extremely Flattering
Many women avoid jumpsuits because they fear that they would not look good in them.  On the contrary, jumpsuits are more flattering and forgiving than one thinks.  Most jumpsuits cinch at the waist and then drape over the hips to enhance one's shape. The key to finding the perfect jumpsuit is to choose a style that features wide-legged pants which will make your body appear taller and leaner.
They Are Super Comfortable
Jumpsuits are one of the most comfortable clothing pieces you will ever wear. That is because it is made from comfortable and soft fabrics such as cotton and polyester.  They offer more freedom to move, which makes it more comfortable to wear at any given time.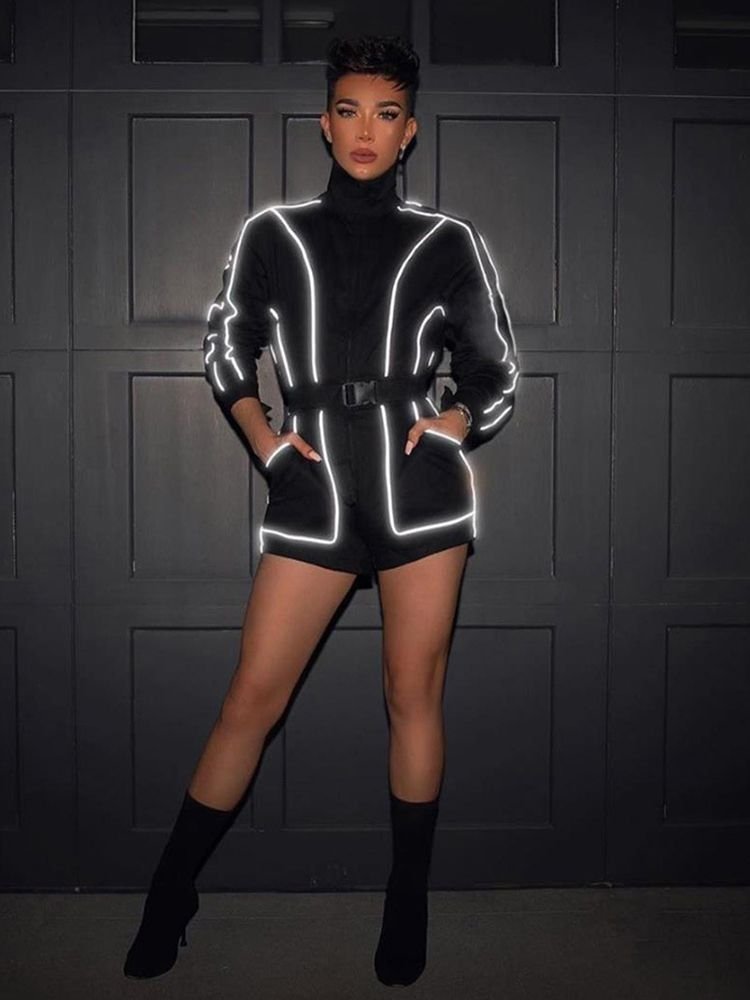 Save Time From Finding The Perfect Outfit 
Many struggles to look through the wardrobe and try to put an outfit together. With closet overflowing with pieces, but nothing goes together.  You realize that the perfect outfit is just in front of you.   The jumpsuit is perfect for any occasion.  These throw-on-and-go pieces not only make getting dressed incredible easy and you can get ready in just a few short minutes.
Jumpsuit Can Make You Look Slimmer Instantly
One-piece jumpsuits make you appear leaner and taller than other outfits because they create an optical illusion that tricks the eye. Owning a jumpsuit is like having some kind of tricks in your wardrobe. It can instantly slims you down while making you comfortable at the same time. Jumpsuits and rompers look just as polished and sleek as your favorite spring dress, but they tend to be way more comfortable. When you are rocking a jumpsuit, another added bonus is that you will never have to worry about unexpected gusts of wind blowing up your skirt!
Are all the reasons above enough to make you want to jump on the jumpsuit trend?   As the holiday season is fast approaching, one jumpsuit trend that stands out is the sequin jumpsuit. It is the trendiest way to dress up for the holiday parties.  Just throw one on, slip into your favorite pair of shoes and layer on a few accessories and boom, instant outfit.
How To Style Your Jumpsuit
Honestly, you do not have to do much work to style it. Everything that you wear with your jumpsuit is based on your decision and mood. You can wear it with a denim jacket or sweater, but it is not necessary. There is no stress when it comes to accessorizing your jumpsuit.  For a more formal look, you can style it with jewelry such as a statement necklace or dainty gold earrings and heels.  If you want a casual look, you can top it off with a denim jacket and sunglasses.  You can put your hair up on a ponytail, leave the hair down or even try on some wigs or hair extensions.
All the above outfits are available at African Mall, a leading online multichannel fashion retailer that specializes in trending women's apparel, accessories, and human virgin hair wigs in lace closure or frontal and hair bundles.  You will be bowled over with the amazing collection from this online fashion store.  Its website is very user-friendly and easy to navigate.  You can easily find and shop by going through the categories located at the top of the page. Then you can narrow down your search according to what you like such as clothing, hair or accessories.  Right now African Mall is having a grand sale with up to 50% discount.  So if you want to add a jumpsuit to your wardrobe and also give your hair a makeover, do check out African Mall.  They have everything you need to be on-trend this season.