As the year comes to a close, prom season is not too far away. If you have not been thinking about your dress already, right now is the perfect time to start.  When it comes to prom 2020 dresses, there are some styles that are going to be big.  Having said that, do remember that your main focus should be on scoring a look that is you and you feel comfortable in it.  This is, after all, your red carpet moment.
Whether you are shopping for yourself or a loved one, the pressure to get everything just right is a tad overwhelming. After all, there are hundreds of options out there, from glamorous ball gowns to trendy suits. However, fret not.  Just read on to find the trending prom dresses that are chic, modern, and totally 2020.  Shop for your perfect pick from the trends ahead.
One-shoulder dress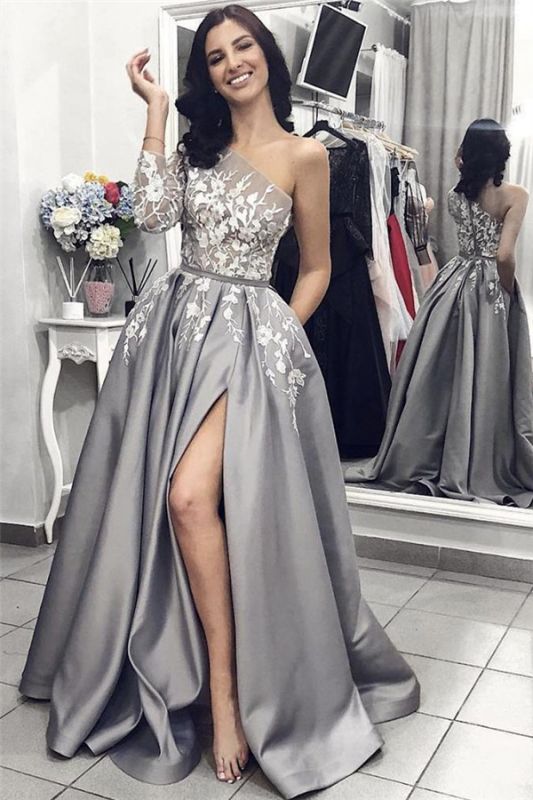 A single shoulder dress is a glamorous way to stand out of a crowd at prom while displaying your amazing sense of fashion. Flowing beautifully, an asymmetrical strap will form around your bodice nicely before wrapping into a sleek or strappy back.
Long-sleeved off-shoulder dress
Expect to see many long-sleeved off-shoulder gowns next year, revealing a bit of the sexy shoulder.  The good thing about off-shoulder long prom dresses is that these can add that bit of asymmetric interest in a dress, throwing the look a little off-balance in a fashionable way.
Celebrity-inspired look
Red carpet-inspired dresses are top on the list of top prom-related search findings on Google. Slimline maxi dress with shimmering finishes, backless show-stopping designs, and fitted a-line dresses are what you need for a sophisticated look.  Whether you want to be bold and striking with a vivacious jewel tone or subtle and dainty with warmer hues and pastels, these celebrity-inspired gowns will definitely land you in the best dress list  Expect to see similar styles at proms next year.
Be camera ready for your 2020 prom with the finds above.  Whatever your prom needs may be, NewArrivalDress offers one of the largest selections of dresses online. Their wide selection of prom dresses range from high-end to more moderate prices giving you a full range of options.