Hollywood's awards season draws to a close with the Oscars just a few hours ago.  Celebrities were at the Dolby Theatre in Los Angeles, where the 92nd Academy Awards ceremony has been held since 2002.  Nominees and guests showed off their glitzy outfits, posing for photographers on the famous red carpet.  Check some of them here.
Spike Lee with his wife.  He paid tribute to Kobe Bryant by donning a purple and yellow jacket with Bryant's jersey number 24 was emblazoned on it.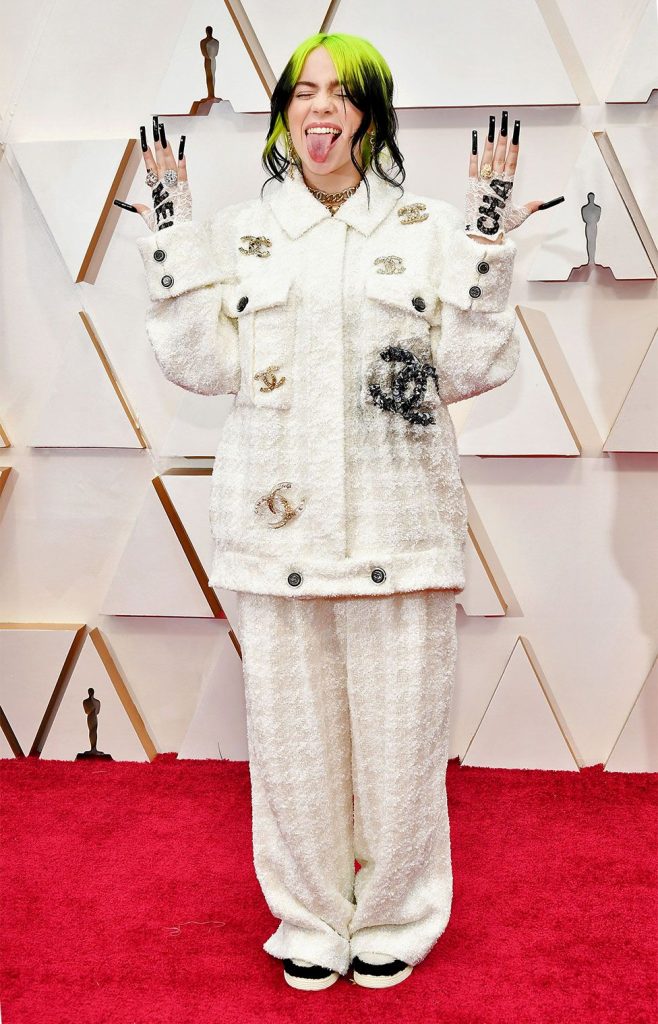 Billie Elish wearing Chanel outfit in a creative way.
Natalie Portman in a glamourous Dior cape which has the names of some of the female directors who weren't nominated for an Oscar this year embroidered on it.
Idina Menzel
Brie Larson
So which celebrity is your favorite tonight?