Being comfortable never goes out of style, so investing in your vintage sneakers collection is always a good idea. If we are talking trends from the past decade or so, a case could be easily made that white sneakers were one of the top trends, if not the biggest that took off.  Often seen on celebrities, Instagram influencers, runways, and even your girlfriends, a pair of crisp white sneakers became the go-to shoe for just about everyone. 
White sneakers offer a versatility we do not often find with other shoe styles. It can be paired with jeans, shorts, dresses, skirts or activewear. With a classic style and hue, white sneakers are really suitable for all outfits and seasons which makes owning a pair all the more essential.  Whether you are going to style them with a comfortable pair of joggers for a day of running errands or you need something cozy to go with your favorite boyfriend jeans, these crisp and eye-catching white sneakers are the perfect way for you to update your wardrobe. 
When it comes to picking shoes that are worthy of a purchase, we look for a few key elements such as good design, quality materials, and the perfect fit. Love some casual, everyday kicks? Shoessee has something for everyone. Prefer something sportier and performance-based? They have them too.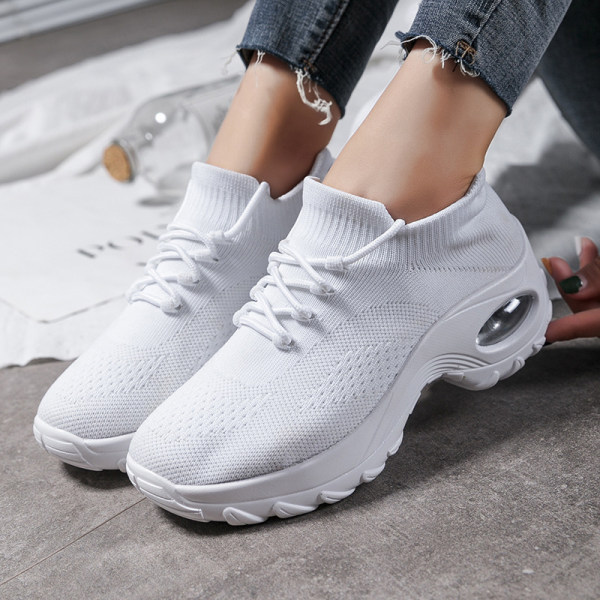 This pair of woven sneaker is minimal, and perfectly walk the line between supportive and flexible.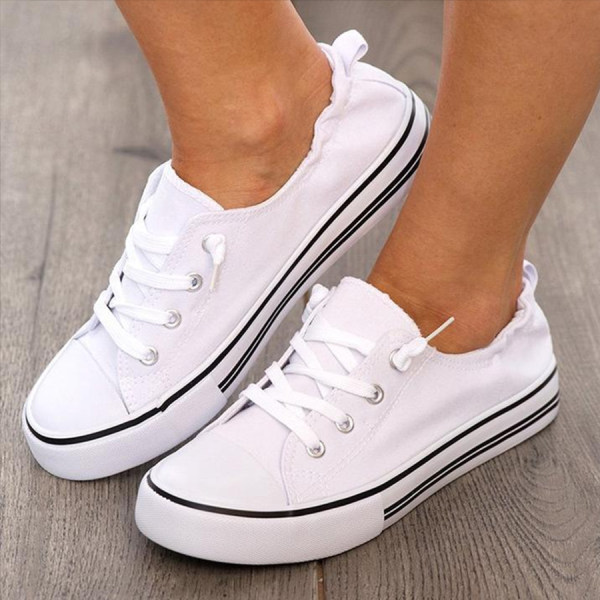 A basic sneaker that does not feel basic. It goes with everything from dresses, jumpsuits, skirts to jeans.
White sneakers are obviously a shoe staple, but the platform version of these classic casual loafers make them perfect to pair with jeans and a tee or a sundress.
Picking out the perfect pair of white sneakers is no mean feat and like most fashion staples, there is an overwhelming number of trendy styles. Trends aside, the minimal plain white sneaker continues to earn its spot as a forever stylish piece in our wardrobes, more so now than ever. 
With the pandemic still very much in effect, most of us have already pared our wardrobes way back, starting with comfy loungewear, socks, and slippers, then expanding into comfortable at-home outfits. While we practice social distancing this summer and into fall, it is more about focusing on simple, minimal, and reliable pieces that take us back to the basics, and that includes the plain white sneaker.