It always feels good to refresh your wardrobe whenever the new season has arrived. It is especially true after months of wearing practically nothing in the summer heat. When the temperature starts to drop, it is time for the real clothes to be worn. This may mean snagging a fab sweater to wear with mid-length skirt now and trousers later or a pair of new boots.  The same treatment should also be given to your jewelry wardrobe. It is time to say goodbye to summer baubles like wooden bangles and deck yourself out with bolder pieces.
Right now, we are talking about big sparkling crystals, statement pieces around the neck, and jewelry for your jeans. Intrigued? Click through to look at some of the top fall jewelry trends seen on the runways earlier this year.  These pieces are simple enough to master on the daily and evergreen enough to justify a little splurge here and there.
80's Statement Earrings
Swap your layered dainty earrings with these big sphere shapes.  Go big or don't bother.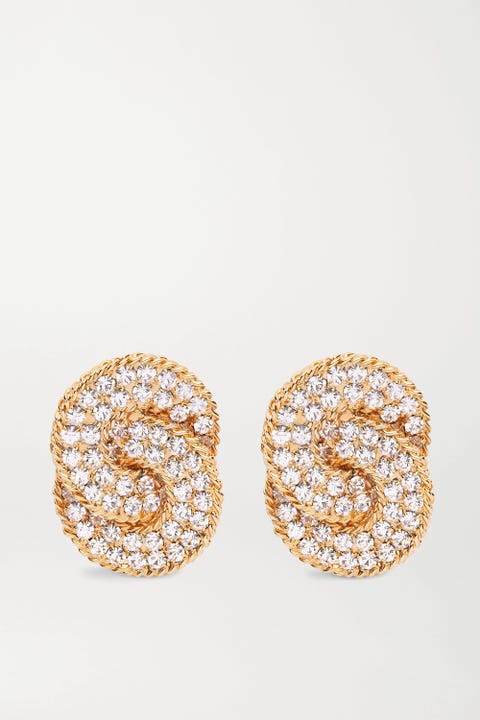 Oversized gold plated crystal clip earrings from net-a-porter.
Gold Chokers
This time around, the choker trend looks a little different. Opt for a heavy metal version that sits right at the collarbone. It looks chic with basically everything and can be the one piece of jewelry you need to finish the look.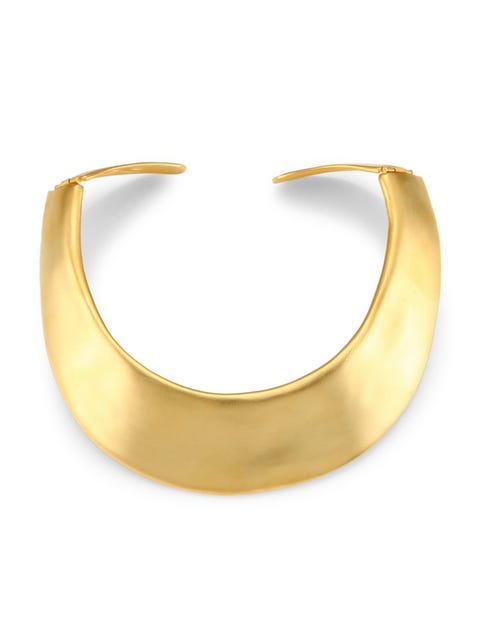 Golden Collar Necklace from Kenneth Jay Lane.
Chain Belts
These are like a necklace but for your waist. Try a chain belt on with just about anything, from jeans to a black dress or a breezy maxi dress.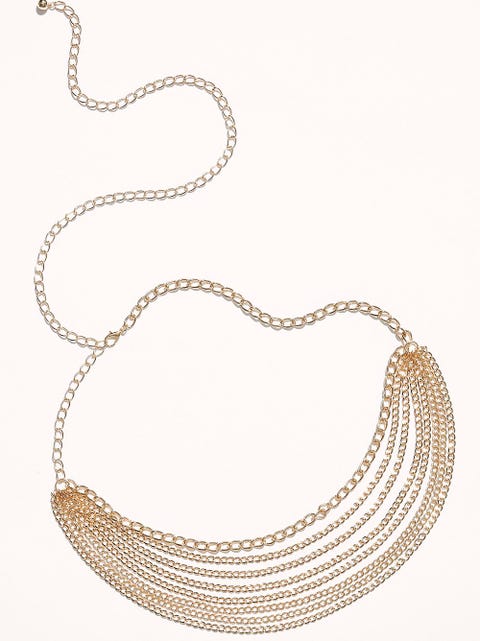 Layered chain belt from Freepeople.com
Pearls
Pearls have made a major comeback in the past season and do not seem to be heading anywhere anytime soon. Try layering them in various lengths for Fall or pairing different pearl shapes together.
Pearl necklace from Shopbop.