Remember the 80's fashion and Madonna pretty much set the fashion scene for the whole decade?  Every woman was trying to look like Madonna back then.  Who can forget the bustiers, gloves, messy hair, stacked bangles, hair ribbons and Madonna's signature look – strands of beads, crucifix and pearls necklaces.  It gave off an edgy and classy vibe.  There is no doubt about it that she was the most influential celebrity during the '80s era.
Today, the popular accessory trend that is making a huge comeback from the '80s is the stacked necklaces.  Guess everyone sort of know this is coming since we have been seeing the most popular top on almost every Instagram post this past summer.
If you are loving the neck stack trend, check out Missoma, a UK based jewelry brand which has a variety of necklaces in different textures and multiple lengths.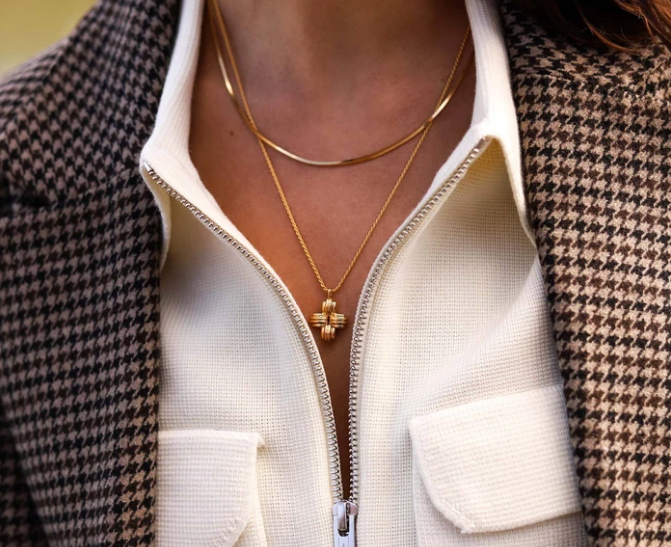 So if you want to channel your  '80s throwback look with some stack necklaces, check them out today.