Though we may be bundled up in layers of clothing right now as we get through to the bitterly cold winter, that does not mean that our minds cannot be thinking forward to the trends we will be wearing by the time spring 2021 comes along.  Mind you, there is plenty to get excited about this year.  From Bermuda shorts, colorful leather, and three-piece suits, to the must-have spring staple – dresses.
The spring 2021 runways provided us with a plethora of captivating frocks to whet our sartorial needs. It reminded us that fashion should always bring joy, and style should always be an adventure, which is what we all need now as we just stepped into the new year. How we get dressed can have a huge impact on how we feel, while also reflecting wider shifts in mood.   Read on to see the most popular dress trends to come off the Spring Summer 2020 runways and where you can find cheap dresses online that are guaranteed to be all over our Insta feeds in a few months' time.
Florals
Flowers signify new beginnings.  Florals for spring can be groundbreaking especially when they are delicate, romantic prints like these.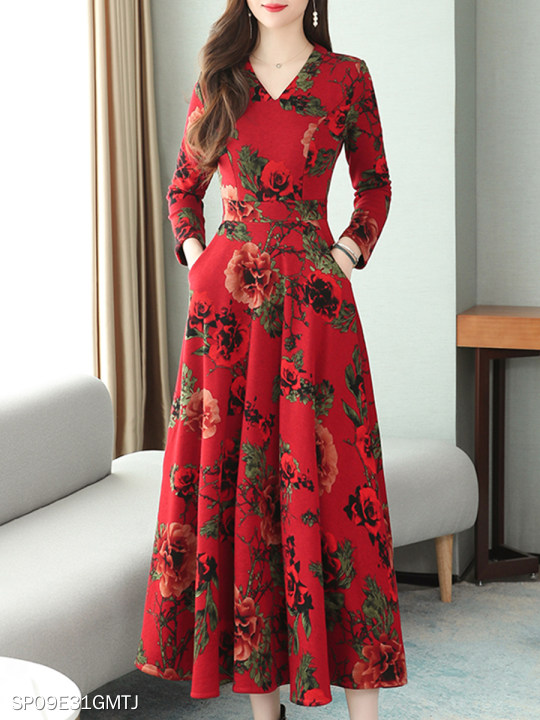 Knit Dress
Think of the knit dress as the transitional piece to wear instead of sweaters from the end of fall into spring. The piece provides warmth underneath a coat. Dress it down with kitten mule heels for a small gathering with your friends.
Statement Sleeves Dress
The Spring and Summer 2021 runways have got plenty of dramatic sleeve action.  From billowy puff sleeves to voluminous ruffles, the mantra for the new season is Go bold, or go home!  Bell and balloon sleeves can add visual interest to a dress without sacrificing warmth.
Billowy Dress
One of the most popular trends spotted on the spring runways were long, billowy and trapeze-like dresses that hung loosely from collarbone to calf. Do expect to see dresses that graze the floor and take up space on an Insta feed near you.
It helps to know what the most popular looks are so you can prep your shopping list in advance.  You can shop the pieces before everyone else starts wearing them including some casual sneakers, a shoe wardrobe staple for Spring. With this trend info, you will be the most fashionable dresser in your friend group.