No matter what everyone says about skinny jeans, it is a denim trend that never goes out of style. Though everyone may rotate their denim collection from season to season with the latest trending fashion, there are bound to be a few pairs of go-to skinny jeans that are ideal for any fashion dilemma.
Here are some fashion-forward skinny jeans outfit ideas to keep you inspired this year.   It is time to find out how to style your skinny jeans to make them look fresh and cool.  You will find many classic pieces to cool layering style which make you rediscover how versatile your skinny jeans are.
Nothing looks cooler than a graphic tee tucked into high-waisted skinny jeans and topped off with a pair of cool boots.
Give a little extra edge to your distressed skinny jeans with a graphic sweater and statement booties.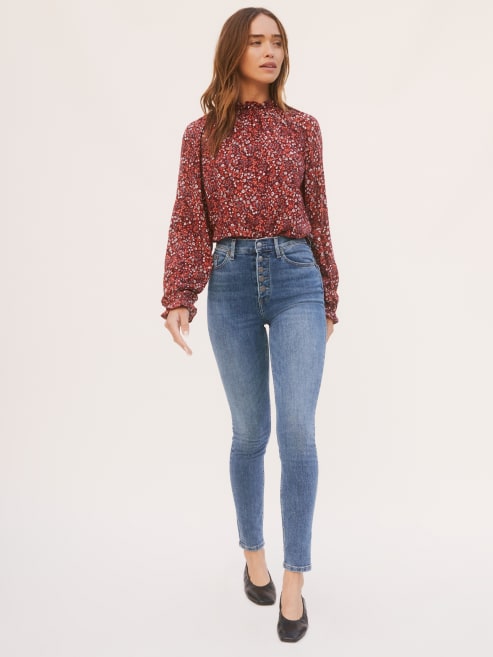 A pretty floral blouse looks good with a pair of skinny jeans. You can also pair it with sneakers to finish the look.
Skinny jeans and barely-there strappy sandals are a perfect match when the temperature is rising.
Skinny jeans are shaped accentuating closet staple for women.   If you do not own a pair, it is time to go shopping.