Makeup trends come and go, just like fashion trends.  Remember Twiggy in the 60s with her bold and glamorous makeup to the 80s fuschia lips and neon eyeshadows?  Every so often, we wish that the these beauty trends from the past should make a comeback.  Looking back at the 90s in particular, some may shudder at certain makeup fads like dark lip liner but there are other makeup trends that we can definitely welcome back into our beauty repertoire and wear again.  Here are some of the most epic makeup hits that will take us back down the memory lane.
Glossy Lips
Clear, or colored, a glossy lip is an easy way to add a youthful pop to any makeup look.   Here is J Lo rocking glossy lip and blue eyeshadow.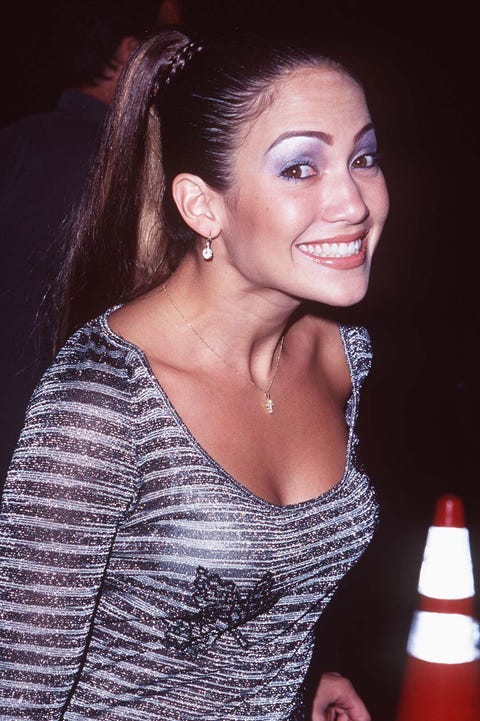 Must have product –  NYX Professional Makeup Butter Gloss in Creme Brulee
Bold Eyebrows
Liv Tyler was an essence of 90s glam with her signature red lips, rocking thick bold eyebrow and as the exception back in the day for rocking thick, bold eyebrows with hairstyle that completes the effortless look. Full brows have made a return and we couldn't be happier.
Must have product – Anastasia Beverly Hills Brow Wiz ($23)
Vivid Blue Eye Shadow
Vivid eyeshadow hues were certainly all the rage in the '90s, and we can see why. This bold color, especially those in the blue color family, is so chic.
Must have product – L'Oréal Paris Colour Riche Monos Eyeshadow in Grand Bleu