There is only one person that can steal the limelight of a bride at a wedding and that person is a flower girl. It is absolutely acceptable for the flower girl to momentarily steals the show when she walks down the aisle tossing petals before the bride's turn. The sweet flower girl is always the center of attention before the bride arrives. As it is a big duty and a special day for a little girl, you would want to make sure she looks the part. No matter her age, you will be able to find all kinds of dresses that will do the trick. There are many types of beautiful flower girl dresses that are perfect for pre-teens and even toddler dresses for young flower girls.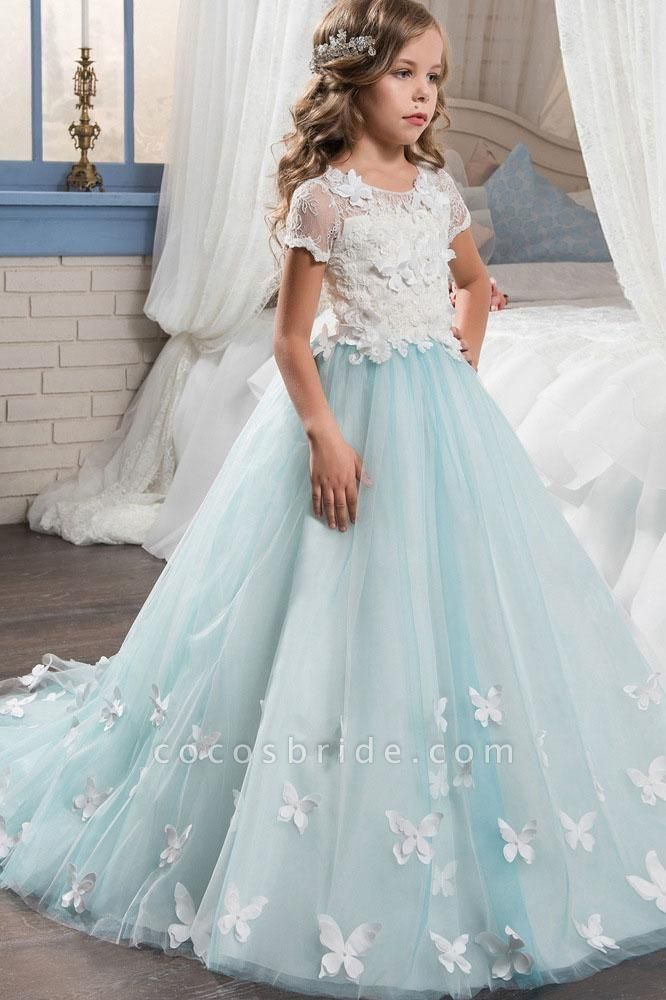 So, if you are inviting a flower girl to join your bridal party, she would need a fancy dress.  Flower girl dresses are often similar to the kinds of dresses that the bridesmaids wear. As the flower girl tends to be much younger than the bridesmaids, you may want to choose a dress that is more age-appropriate. The dress may have the same material and color, but perhaps a different style or length.  If your bridesmaids are wearing boho bridesmaid dresses, then you may want to look at Boho Flower Girl Dresses for the little maids.
Choosing a dress for your flower girl can be a wonderful experience.  To begin your hunt for the perfect dress, do head over to Cocosbride for a variety of flower girl dresses in different styles and silhouettes.  You can easily narrow down your search by embellishment, material, hemline, neckline or more.
It is very easy to sort through the options on this leading online wedding dress and occasion wear retail shop.  Maybe you want your flower girl to wear a short version of the dress while your bridesmaids wear long dresses.  Or perhaps you want the flower girl to stand out from the rest of the bridal party in her own unique dress? Some brides even like the flower girl to wear a white dress that matches the bride.  The choice is entirely yours as long as you are happy.  Cocosbride range of flower girl dresses come in all sizes, so you will always find a good fit. You can even filter by price range to make sure that the flower girl dress falls within your budget.
Whether you are looking for floor length fancy flower girl dress or an infant flower dress, Cocosbride has got you covered.  Its Girls Flower Girl Dresses for Sale can match any bridal party. Pick the ideal dress and get ready to start showing her how to toss the flower petals and walk down the aisle.