Summer is just right around the corner so what does that mean for our wardrobe?  You will quickly notice that you can never have enough T-shirts or blouses to wear especially on those warm and humid days.  We can all agree that there is no better time to invest in some new tops than the start of a new season.  After months of huddling beneath a coat, all we want is to wear a cute top.  Shopping for ladies blouses can be overwhelming because there are so many options available out there.  Well don't worry about it  because we are always looking to stay on top of the latest and most interesting trends.  Read ahead if you would like to know the style trends that will dominate fashion headlines this year.
While last year was all about comfy tees while most of us were staying at home, 2021 is looking a lot more eclectic in the shirt department.  You could even say that the shirt is the piece of the year, given how many different statement-making trends are popping up. Almost every fast fashion to high end retailer is on the statement shirt mania .   To get you started, below are the shirt trends that you will be seeing on celebrities, fashion bloggers and editors.
Puffy Sleeve Blouse
Statement sleeves are likely to gain popularity.  Expect to see big shouldered 80s style sleeves or sleeves with oversized ruffles.  Styles on the rise include bell and balloon sleeves which can add visual interest to a top.
Graphic Tee
Nothing expresses your personality quite like the graphic tee.  From rock band tees to shirts with positive quotes, to French phrases, there is no better way to give your look an update with a T-shirt that exudes character.  Not only do these T-shirts look cool, they are highly versatile.  It is so simple, yet chic looking.  All the fashion girls are already rocking them for spring/summer 2021.  For a casual look, just pair your jeans or denim shorts with it.  Layer your look with necklaces to give the look some edge.  For those who are looking for something polished, combine the tee with a blazer, midi skirt or wide-leg pants.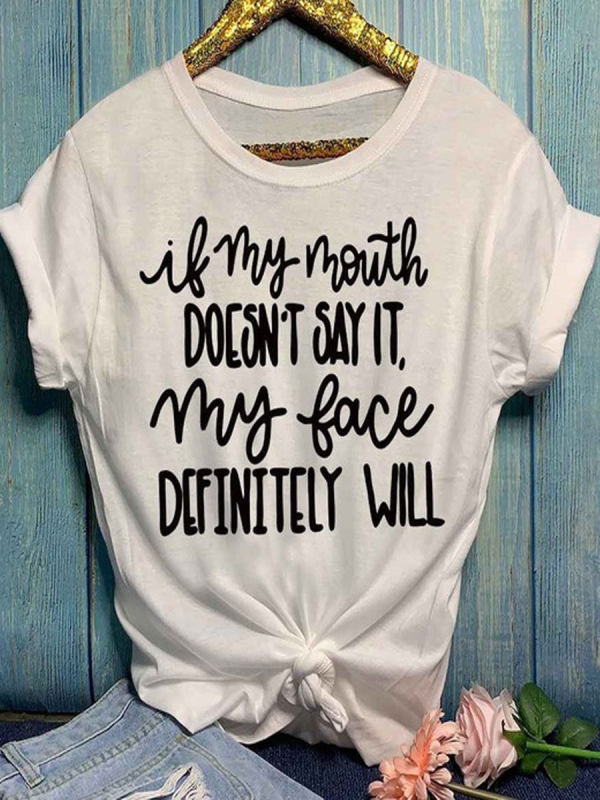 Loose Fitting Blouse
This is the perfect, effortless weekend look for any women.  Pair them with high-waisted jeans (skinny or flare) and some gorgeous gold delicate jewelry.  This style is so easy and the options are cheap.  There are many fresh and exciting ways to style the women's blouses this season.  The choices are endless.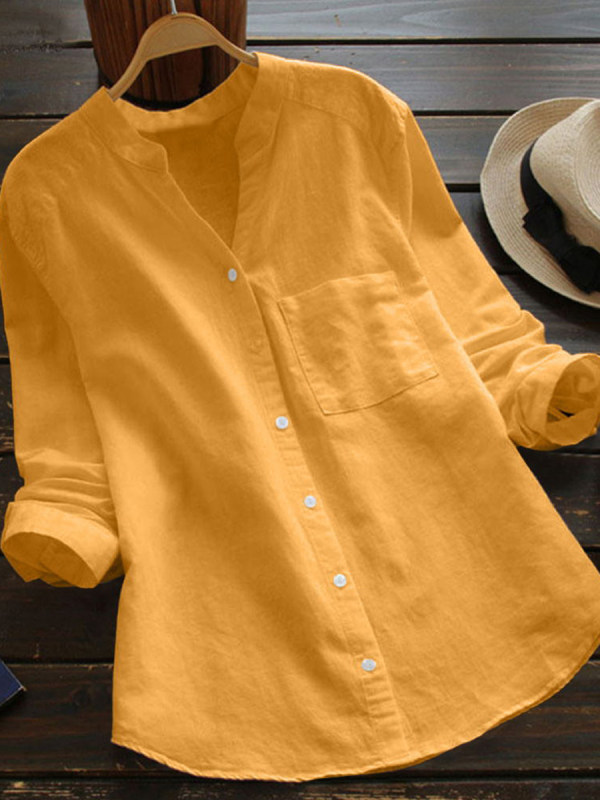 White Shirt
There are a handful of classic summer outfits that will never go out of style, and at the top of that list sits the denim shorts and white shirt combination. Cool and casual, this pairing is a favorite for everyone.  You can try a baggy pair of shorts with an oversize button-up blouse with the cuffs rolled, and throw one of the season's most coveted bags over your shoulder.. Click through the links to find many cheap clothing online so that you can be ready when summer rolls in.