So, the nice weather has finally arrived. If you have been cooping up at home, it is possible that you have spent the past few months planning for outfits to wear when the warmer weather arrives.   Dreaming about whimsical and colorful prints? Have you been seeing many outfit inspirations from your favorite Instagram It girls like styling the silk scarves as tops?  Ahead are some of the ultra-cute cheap trendy clothes for summer that you can shop.
What are the tops you can wear in Spring and Summer 2021? 
Since we were basically in sweat pants last year, it is time to get yourself some nice skirts such as mini ruffled skirts or tennis skirts.  There are many fashionable tops that you can wear with these types of skirts such as this floral tie front crop top.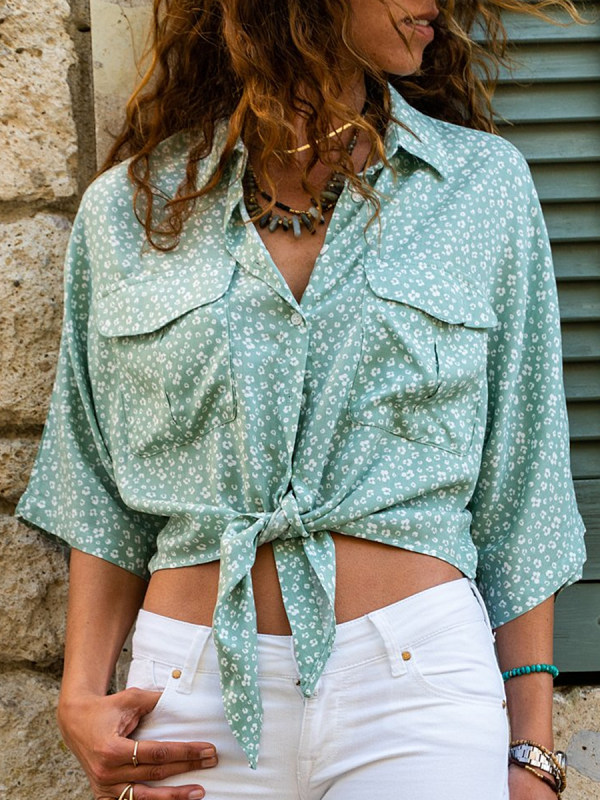 If you want to match your new stylish skirt with a stylish top, you may also consider wearing this loose off-shoulder top that is in fashion for spring summer 2021.  The off the shoulder top for this season should reveal your shoulders only slightly, yet a little more than a boat neck.
If you are still holding on to your sweatpants or shorts while staying at home, you can also pair them with comfortable hoodies or casual oversized classic shirts that are so on-trend this season.
Without a doubt, there is no help required on how to style a textured top.  These tops are trending now and they are your answer on how to dress effortlessly and yet look fashionably chic.  Whether it is a smocked, crochet, ruffled or lace, textured tops are trendy and easy to style.
Knitted tops are one of the must-haves for Spring 2021. You can wear it for any event on your agenda and they are very easy to throw on with jeans.
All the above comfy tops are bound to come in handy from now until September. Simple, colorful, head-to-toe neutrals — these combinations are truly meant to wow. So, whether you want to follow the style of the fashionably chic women from head-to-toe and add these tops from Holapick into your cart, or simply take a single styling tip and reinvent what are yours in your own wardrobe, you will definitely be ahead of the game well before that first outdoor barbecue.