If you have been experience some deja vu moments when you are scrolling your Instagram feeds, well, you have the right to be. There has been a sudden resurgence of everything from fashion to hairstyle that was trending back in the early 2000s.  That decade was ruled by Paris Hilton and Britney Spears. Think platform flip flops and velour tracksuits and this time, the jewelry trends of the early aughts are here.  Fashion girls have been keeping up with the latest fashion trend with kitschy plastic rings and colorful bead necklace.  Ahead are some of the 2000s jewelry which can be incorporated into your summer outfits.
Colorful Acrylic Rings
Do you remember those gumball machine rings that come in plastic capsule?  Well for 2021, the rings come in oversize bubble-like shape and bright colors.  They are the cool jewelry pieces that you may want to wear them right now.
Image via https://www.instagram.com/p/CJ4FW2rJQfw/
Shop similar rings from Urban Outfitters
Oopsie Daisies
There is something about daisies that give off the early aughts vibe.  Daisy jewelry like a beaded daisy anklet with stretchy platform sandals are so 2000s.  Designers are taking this cute floral theme to the next level with bold acrylic florals on pendants and hoops alike.
Image from https://www.instagram.com/p/B7oQnMiJtAR/
Shop similar style from Pina Jewels
Colorful Bead Necklace
Colorful, beaded jewelry pieces are popping up everywhere we look and this trend is bringing us back to our childhood.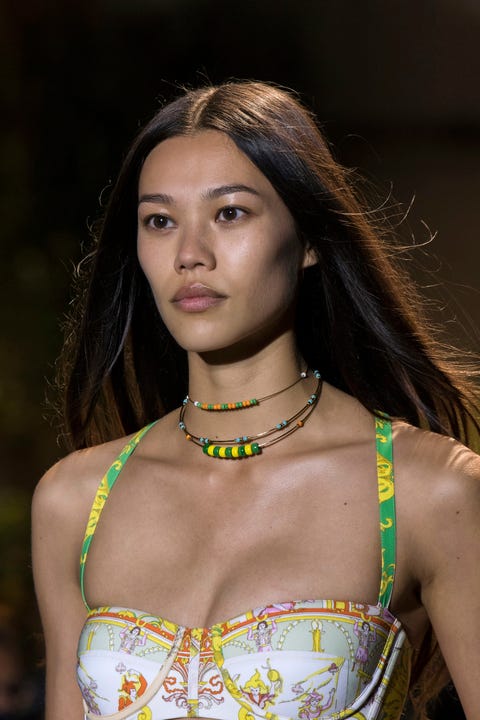 Image from cosmopolitan.com
Shop similar styles from Brinker & Eliza
Here is another Y2K era trend that is making its way back.  Whether they are in chunky metal or coated in colorful enamel, get one of these for an elevated take on the nostalgic factor.
Photo via https://www.instagram.com/kyliejenner/
Shop similar style from Joolz by Martha Calvo