Once the question has been popped, it is now time to pick out the perfect wedding ring for the most important day of your life. Wedding-related rings are highly personal purchases.  Brides and bridegrooms-to-be buy them with the intention of wearing them forever so it is understandable that getting good quality is often a high priority. It is important to do research to get the best deals as the prices fluctuate.
Over the past few years or so, buying engagement and wedding rings on the Internet has become widely accepted because it is safe and simple. It is cheaper to buy wedding rings online? The best thing is that you do not even have to leave the comfort of your own home to shop for them. That said, buying a wedding ring is a bit more particular than simply scrolling, zooming and adding to your cart.  Since a wedding ring is a sentimental piece and often costs more than buying a pair of shoes or a new top, you need to make sure you are getting exactly what you pay for.
Purchasing a wedding ring is a big decision and the best place to find the perfect ring is at Jeulia.  This internationally renowned online jewelry retailer specializes in custom jewelry, engagement rings, wedding rings and more. At Jeulia, you can find a huge selection of beautiful gemstones such as Morganite, Moissanite, Aquamarine, Emerald, Sapphire, Amethyst and more.  Every piece of jewelry from Jeulia is designed and hand crafted in-house at their state-of-the-art studio to the highest standards by their capable team of jewelry designers and jewelry makers.
Below are some of the top wedding ring trends for this year.
Ring sets are available in a wide variety of patterns and designs, so it is important to consider your sense of style. Solitaire rings are the perfect choice for those who prefer understated elegance.  A white gold ring set like this Butterfly Round Cut set adds a little more flair for someone who wants an extra dose of sparkle.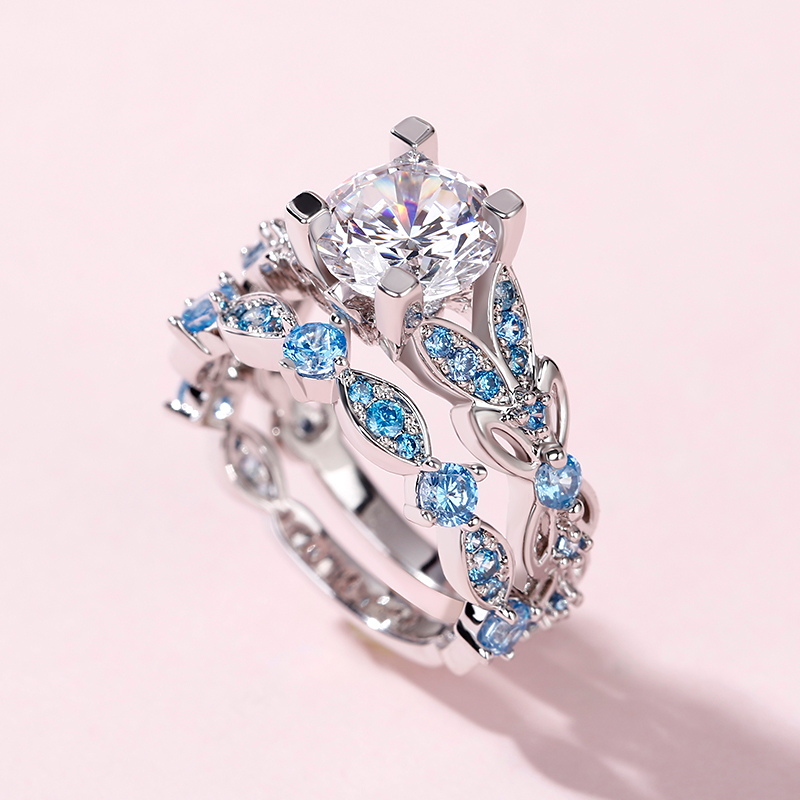 When it comes to expressing commitment to that special someone, couple rings are ideal because they represent your love and devotion to one another.  Couple rings are often worn during dating and engagement and they are to show commitment to one another.
A wedding band is something that a man will wear for the rest of his married life. As such, it is best to pic a design that will withstand the time and also one that suits his personality.  It is important to find one that sparks memories and represents the love and commitment shared by the couple.  Jeulia has a wide range of mens wedding bands that exude class and sophistication.
You can shop with confidence at Jeulia.  Its website is very user friendly and you can easily search for the ring according to the stones and shapes you desire. Jeulia has everything you need to honor lasting love and commitment.