Do y'all still remember makeup? You know, those powders and creams that we use to enhance our natural features? Many of us have not considered makeup since one and half years ago.  Now that the world is slowly opening up and people are beginning to expose the lower halves of their face to the public again, it may be time to give your stash of makeup products an update because some of your products may have hit the expiration date.
If you are a makeup lover, then you will know that there is nothing better than finding great quality makeup products at an affordable price. Everyone loves a good bargain, and when it comes to your makeup collection, it makes sense to have a wide variety of high and low-price products. The beauty of makeup is that you do not have to spend a fortune to look good.  Just because something costs an arm and a leg does not always mean it is the best product. Also, just because that some products are cheap, it does not mean that you are sacrificing quality. Sure there is nothing wrong with having some tried-and-true favorites that you buy whenever you want to replenish your makeup bag but it is always fun to dig deeper and check out other brands that won't break the bank.
If you do your research, it is easy to pick up affordable wholesale makeup to create a whole new look even when you have stopped splashing the cash.  Affordable eyeshadow palettes have become more and more impressive and as such it is less guilty to have a few of them in your current makeup lineup. Besides being blendable, these eyeshadows are long-lasting and has a great shade selection so that you are not going to be stuck with a few muted taupe or basic brown hues to play with.  Eyeshadow is one of the products in your makeup collection that allows you to show off your most creativity.  The powdered colors highlight the most impressive part of your face.  Ahead are top 6 wholesale makeup cosmetics for women.
Huda Beauty Textured Shadows Palette Rose Gold Edition
Huda Beauty rarely disappoints when it comes to budget-friendly makeup that feels and looks like it cost a lot more than it actually does. The Textured Shadows Palette Rose Gold Edition performs like expensive palettes and the shade offering in each palette are so on point.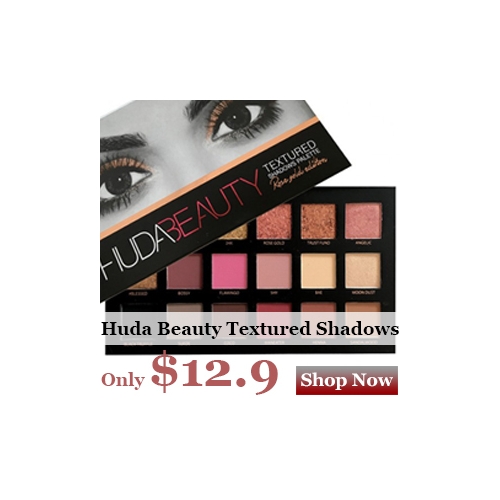 LORAC Brunch Pro Eyeshadow Palette
The LORAC Los Angeles Brunch Pro Palette has 16 gorgeous wearable pastel colors that can be used wet or dry.  Inspired by the never-ending love affair with brunch LA style, this palette will give you endless options for eye looks. The packaging is also super luxe, and comes with a full size mirror inside. It's an excellent go-to option for when you only want to bring one palette with you for a trip.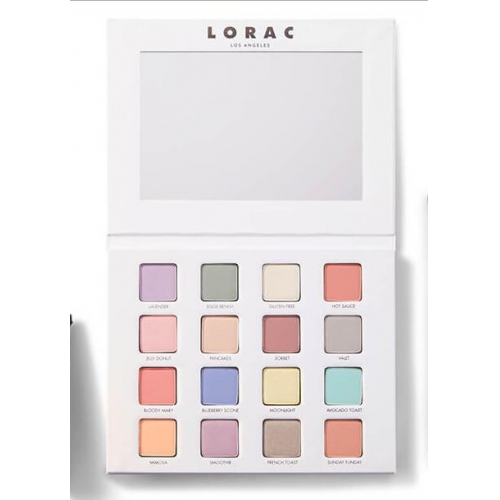 Anastasia Beverly Hills Soft Glam Palette
This Anastasia Eyes Shadow Palette has fourteen essential shades and is the perfect collection of easy-to-blend, full pigment shadows. With a long lasting formula, this palette is complete with bronze metallics and iridescent finishes ideal for a nighttime look and neutral mattes for daytime.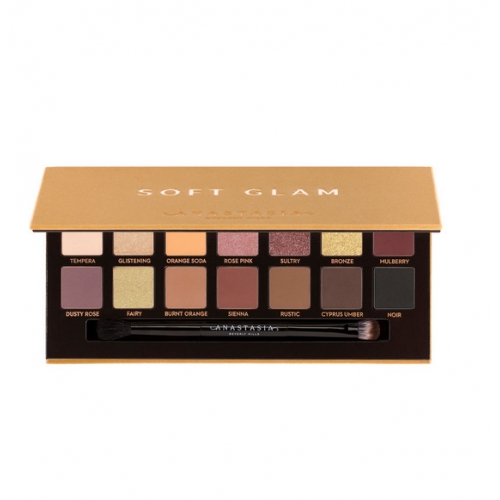 Morphe 35OS – 35 COLOR SHIMMER NATURE GLOW EYESHADOW PALETTE
This 35 color palette features shadows that are extremely soft and pigmented. The blendability of the shades allows you to create both natural and smokey eye looks with it. The shimmering colors double as face highlighters so you can glow all over.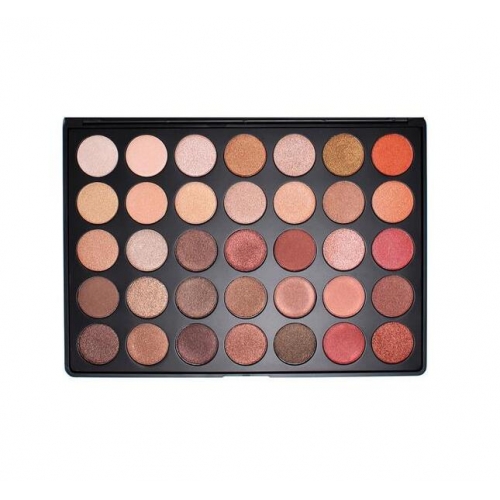 Too Faced Chocolate Bar Eye Shadow Collection
Time to wake up and smell the chocolate! This indulgent palette of 16 versatile matte and shimmer shades look just as delightful as they smell. The eye shadows are pigmented with pure, antioxidant-rich cocoa powder and the smell of sweet chocolate envelops you as you open the palette.  This super creamy, easy-to-blend palette is an excellent starter palette for someone who is new in the world of makeup.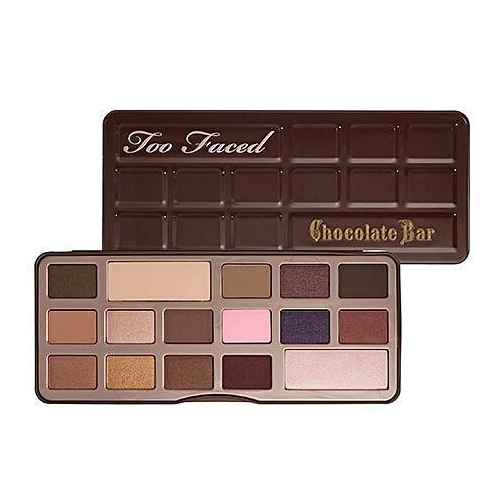 NARS Afterglow Eyeshadow Palette
This budget brand offers tons of variety when it comes to colors. Featuring twelve supercharged shades that has a combination of warm and cool tones, this  insatiable palette is an easy go-to for the makeup lovers who are always on the go.