Some of us are born with greasy hair that requires us to wash our hair every day to avoid having flat hairstyles.  Washing our hair daily can create some damages as this would strip away the oil and also make our hair flatter.  Working from home has also changed our hair care routine and can skip some hair wash.  Now that we are slowly going back into the world, life is getting busier and that leaves us less time to wash and style our hair.
Actually having disheveled hair is a trend that some people have been trying to master. Slightly undone hairstyle with messy partings, loose strands or updos exude a casual, effortless look.  So on the days that you are too busy to give your hair a wash or just having a bad hair day, check out these easy, time-saving hairstyles that can hide all the imperfections.
Semi Messy Bun
This hairstyle is a pretty smart idea as the roots where the greasiness begins are tied back tighter while the ends are looser and messier. Put some dry shampoo around the hairline and no one will know that you need a hair wash.
90s Ponytail
For this style, you just have to switch up the hair parting. The deep-side parted ponytail is on-trend and is great for hiding greasy hair.
The Claw
The iconic 90s hair accessory is back! Just whip your hair up into an easy updo and keep it near the nape of the neck for a modern take. The claw helps to create a messy hair look and is great for hiding greasy hair.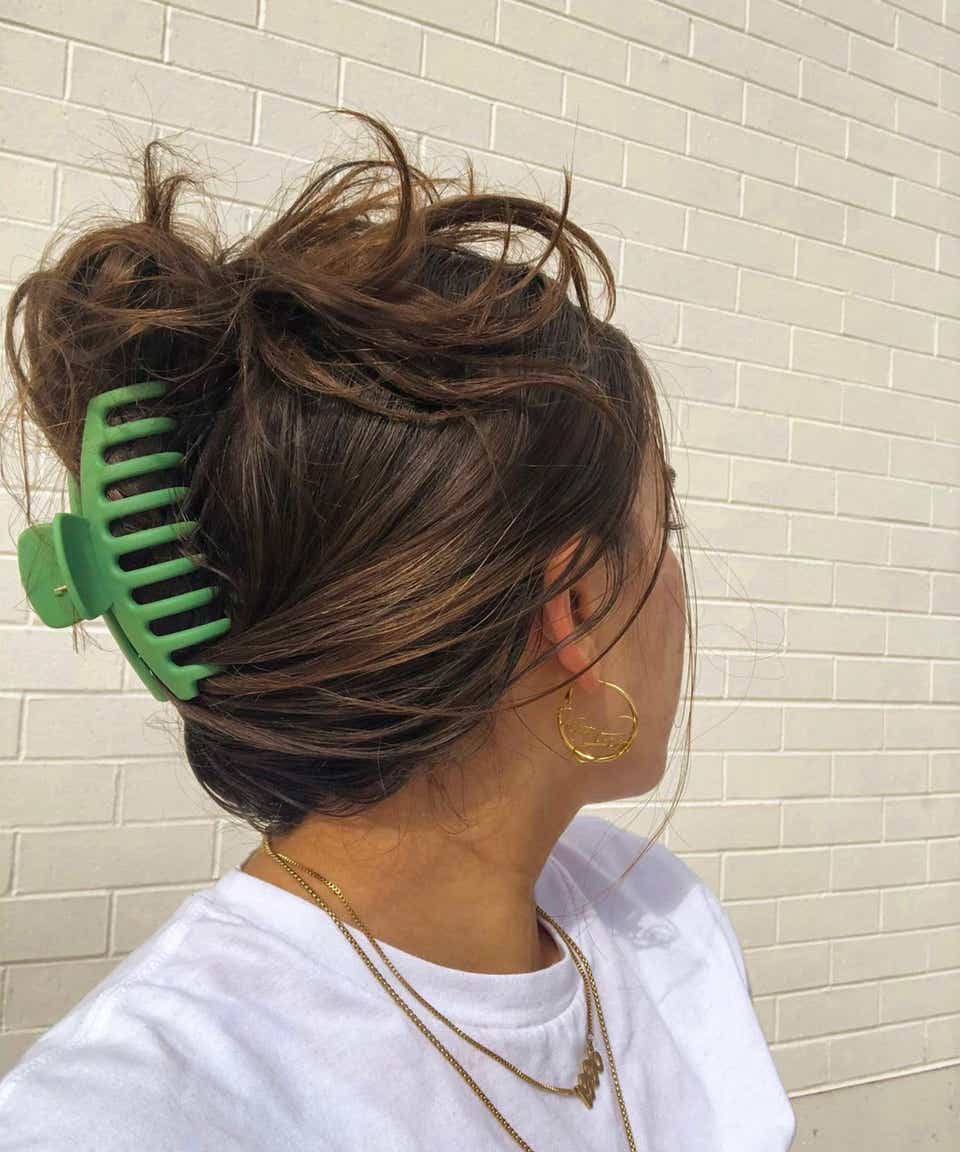 Bunches
This style disguises greasy hair roots brilliantly.  Smooth the hair down neatly into a center parting. Then place the bunches high above the crown to encourage volume.

Wide headband
Using a wide headband is a style statement that offers maximum hair coverage. It is great for hiding greasy roots.