A long sleeve top is often overlooked although it is a classic basic.  It is an invisible layering piece that gives a lot of benefits.  It is not something that you should wear only in winter but any time you like.  They are a great choice for early morning runs, rainy days or when the weather becomes a little nippy.  Long sleeve tops women can be considered when tank tops or short sleeve tees are not suitable for certain activities. They offer better coverage, keep you cozy and are great layering piece or on their own.  You can even wear long sleeve tops when you are enjoying activities such as camping or boating.
It is highly versatile and there are all kinds of long sleeve T-shirt styles today like ribbed, oversize that can be paired with bike shorts, crops for wearing with high-waisted jeans and more.  If you are looking to refresh your wardrobe, replacing your basics or want a long sleeve top that will standout and goes with everything, scroll ahead for some inspiration.  You will feel great with your everyday look with women's long sleeve tops from Ninacloak.
Flaunt your chic sense of style in a this button-down shirt. Roll tab blouse adds a little extra to your outfit.  You ca even untuck it and tie the bottom for a casual but charming look.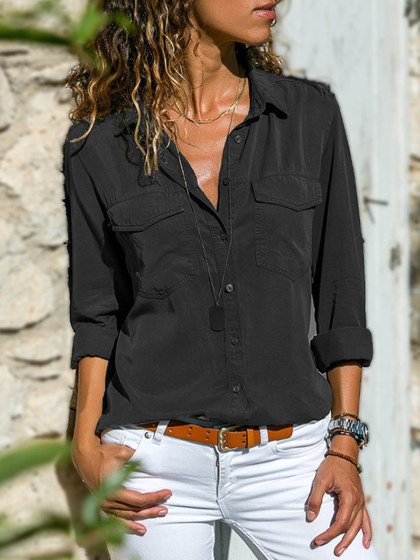 Cardigans come in a variety of comfortable cuts and lengths. There are long and button up as well as shorter ones. Actually, cardigans re not just a seasonal garment.  They are great all year round.  During the cooler months, cardigans are great to keep you warm and cozy.  During the summer, a long cardigan with shorts and a tank is great on windy days.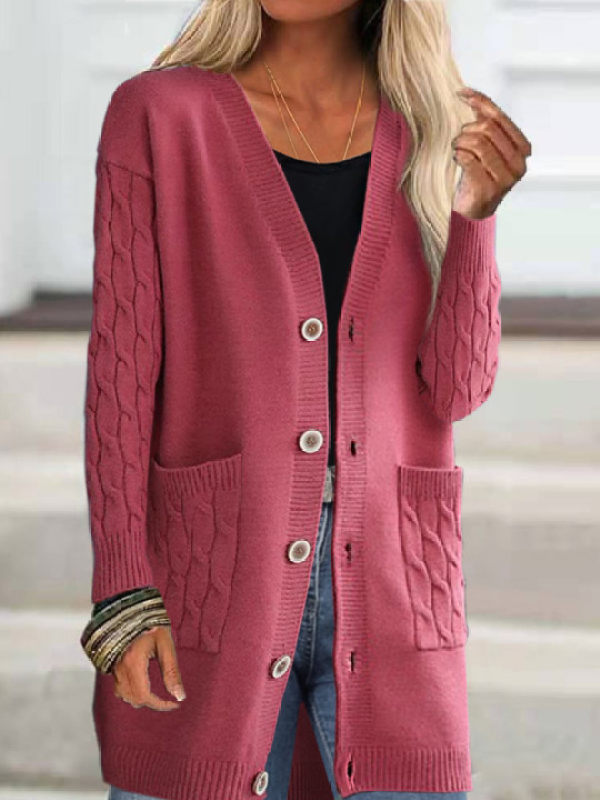 Turtlenecks are essential in winter. It is basically a sweater with a high rolled collar that covers the neck. Women's turtleneck tops are very versatile and are an easy layering piece that you can wear from work to the weekends.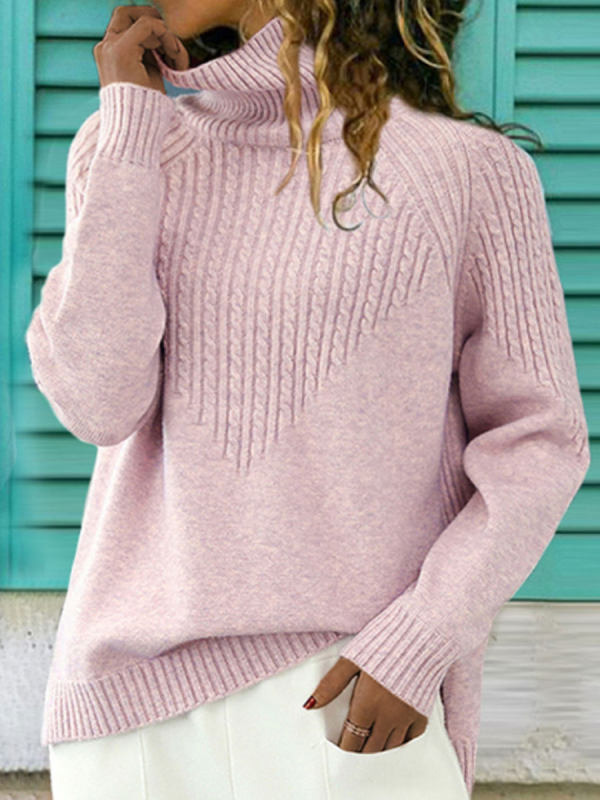 Ninacloak is a women's fashion clothing online retailer that has a great selection of tops for women to complete their wardrobe. You will be sure to find the right style you need that is perfectly yours.