February 14 is not just a day for celebrating romantic love. Valentine's Day is also about celebrating the love you have for your family, friends and last but not least, yourself. Whether you are looking to get a present for a partner, a parent, best friend, or yourself, here are some Valentine's Day gift ideas that can help get you started and make Valentine's Day extra special.
Monos Sling Bag
Made with water-repellent nylon and vegan leather material, this compact and functional Metro Sling is a crossbody bag that can keep everyday essentials organized and close at hand, This versatile single-strap design can be worn across your body or slung over one shoulder.
Waffle Maker 
This cute heart-shaped mini waffle iron maker will have them seeing hearts every day
"Now & Forever" Heart Cut Sterling Silver Ring Set
Show anyone in your life just how much you care with this beautiful heart-shaped ring, which is adorned with Jeulia® Stone and available in chocolate or pink stone.
Love Notes Memory Jar
This adorable memory jar comes with 180 blank tickets for reminiscing on your favorite memories and recording new ones. It is a unique keepsake for your loved ones. 
100 Dates Bucket List Poster
Keep date night interesting by getting this scratch-off date poster.  It offers 100 possibilities and a cute way to keep track of all your adventures.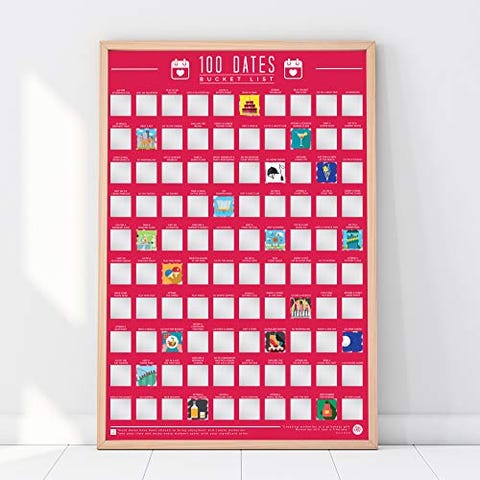 Long Distance Touch Bracelet
This gift just made us go "Awwwww".  This wearable bracelet is super sweet. When one person taps their bracelet, the other's vibrates gently to let them know you are thinking about them.  Makes a great gift for long-distance couples.