Spring is here! Yay! Want to know what's trending this spring?  Spring 2022 is all about relaxed and cool silhouettes and bold, bright dopamine dressing, these trend pieces are on the easy-to-wear end of the fashion spectrum. These include bright hues, cool cargo pants and relaxed denim.  These trendy pieces are easy to wear.  Do scroll down for some popular items that are all over the social media feeds right now.
Cargo Pants
Some people call this the ugly trend but whether you like it or not, they have arrived. Relaxed cargo pants are suddenly everywhere and with all things Y2K are resurfacing at the moment, it is not a surprise. Fashion people are giving the utility trousers an elevated spin by styling them with sleek heels and leather jackets.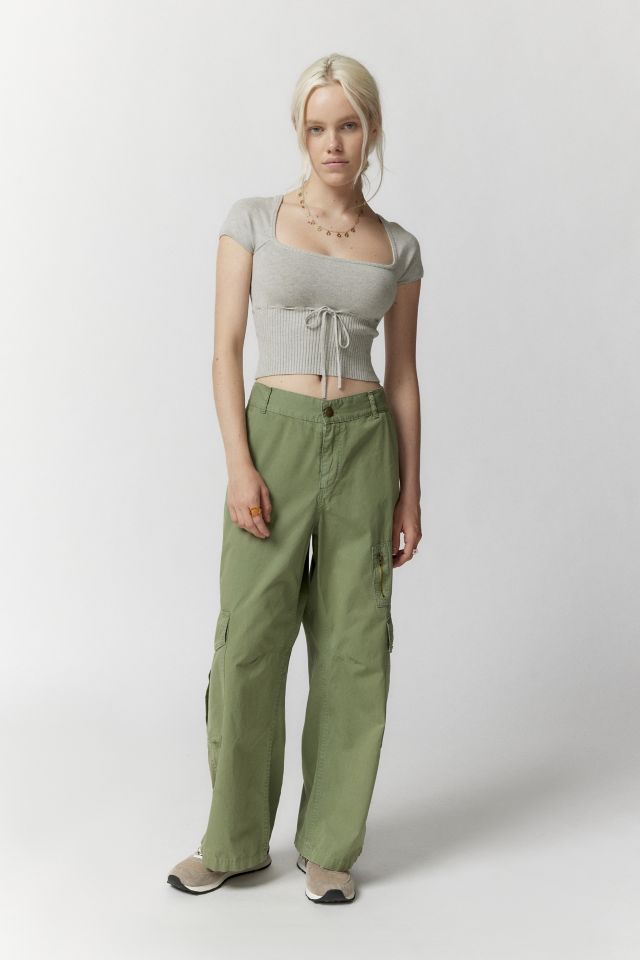 Corset Tops
They are cool, alluring and they *are* the moment. Corset tops have become a must-have status for this spring, and whether you opt for graphic prints or the minimalist knit option, you really can't go wrong.
Go Green
You cannot possibly miss this season's It color. Whether it is a full-on kelly-green outfits or looks accented by pops of kelly green, it is all over the feeds. Green feels fresher than some of the past few color trends, and its attention-grabbing nature makes it hard to be unnoticed.
Sporty Sunglasses
Sporty sunglasses were one of the biggest eyewear trends on the recent fashion runways. Now, we are seeing fashion people getting their hands on the wraparound shape.