So Met Gala happened last night. This important night is referred to as "Fashion's biggest night" is a fundraising event for the Metropolitan Museum of Art in New York City.  The event is graced by celebrities and young creative people. It is a two part exhibition where Part 1 was held on September 2021 in the Anna Wintour Costume Center with the theme "In America : A Lexicon of Fashion.  The 2nd part opens on May 5th 2022 with the theme "IN Aerica: An Anthology of Fashion.
Below are some of the best looks on the red carpet.
Blake Lively was one of the evening's co-hosts and she wore a bronze and rose gold look that transformed into a shimmery layer of baby blue as a large bow was pulled apart. Her look drew inspiration from the Statue of Liberty, the Empire State Building and the blue ceiling of Grand Central Station.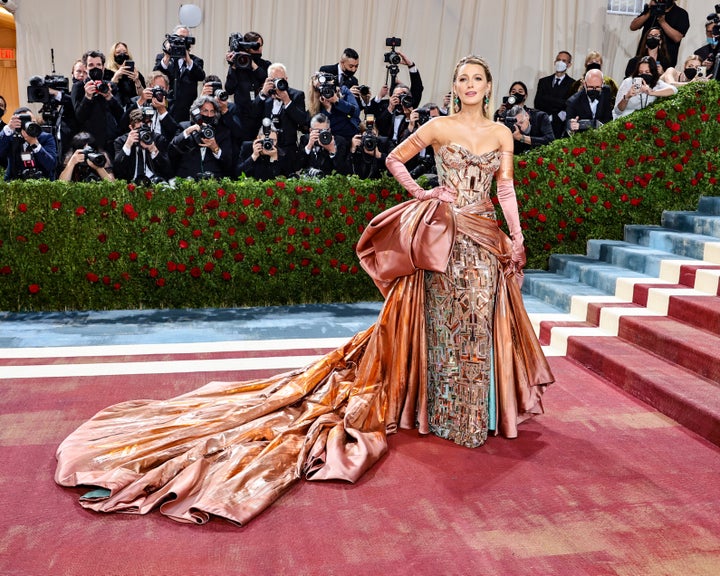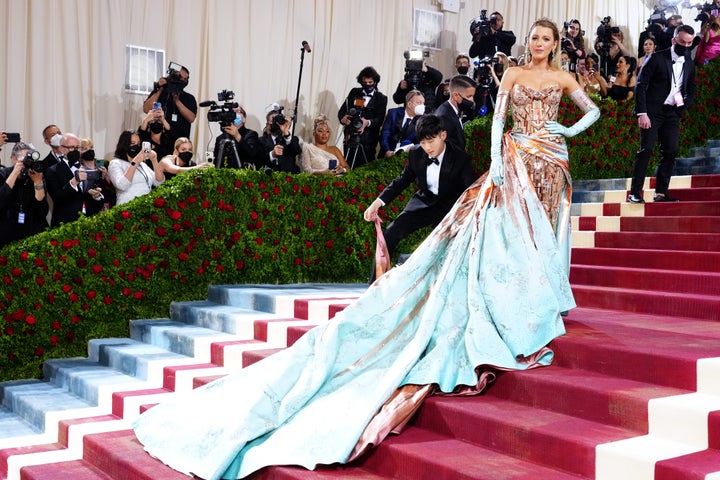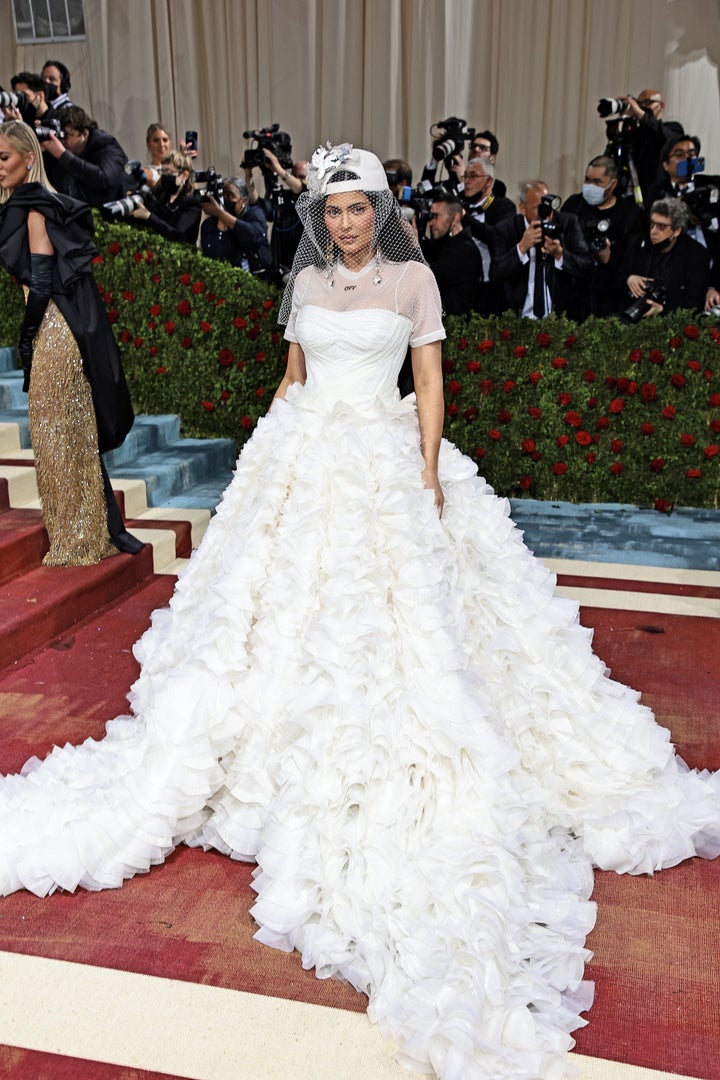 Kylie Jenner in an all-white ensemble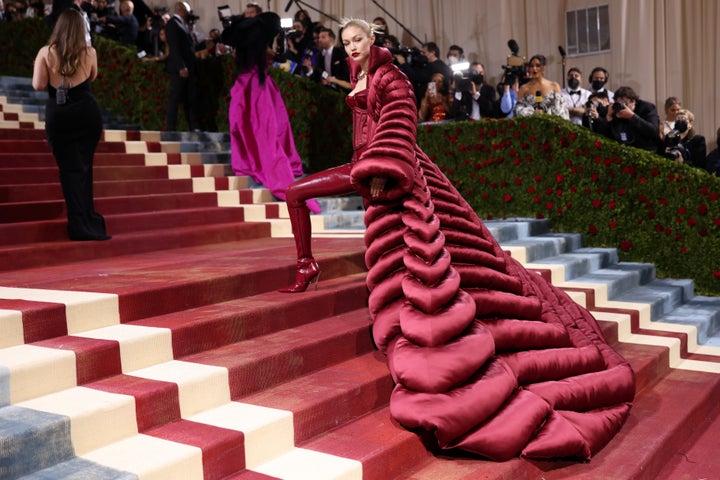 Gigi Hadid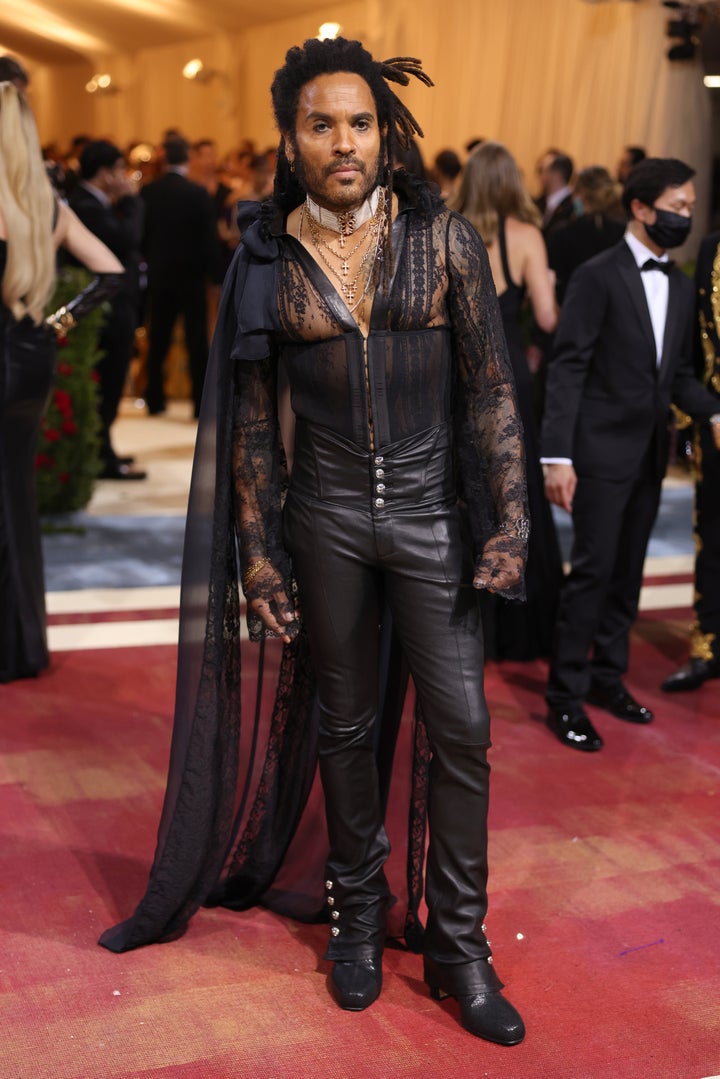 Lenny Kravitz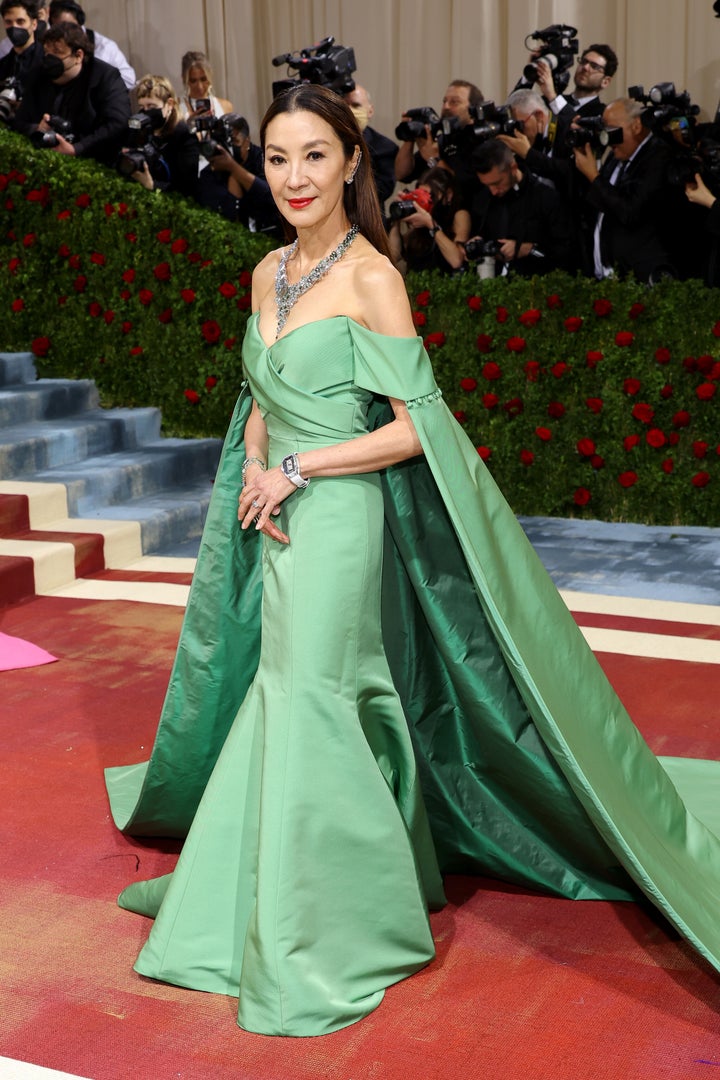 Michelle Yeoh
Kim Kardashian came in one of Marilyn Monroe's most iconic dresses – a gold beaded body hugging dress that she wore while singing happy birthday to President John F. Kennedy 60 years ago. In order to fit into the dress, Kardashian had to lose 16 pounds.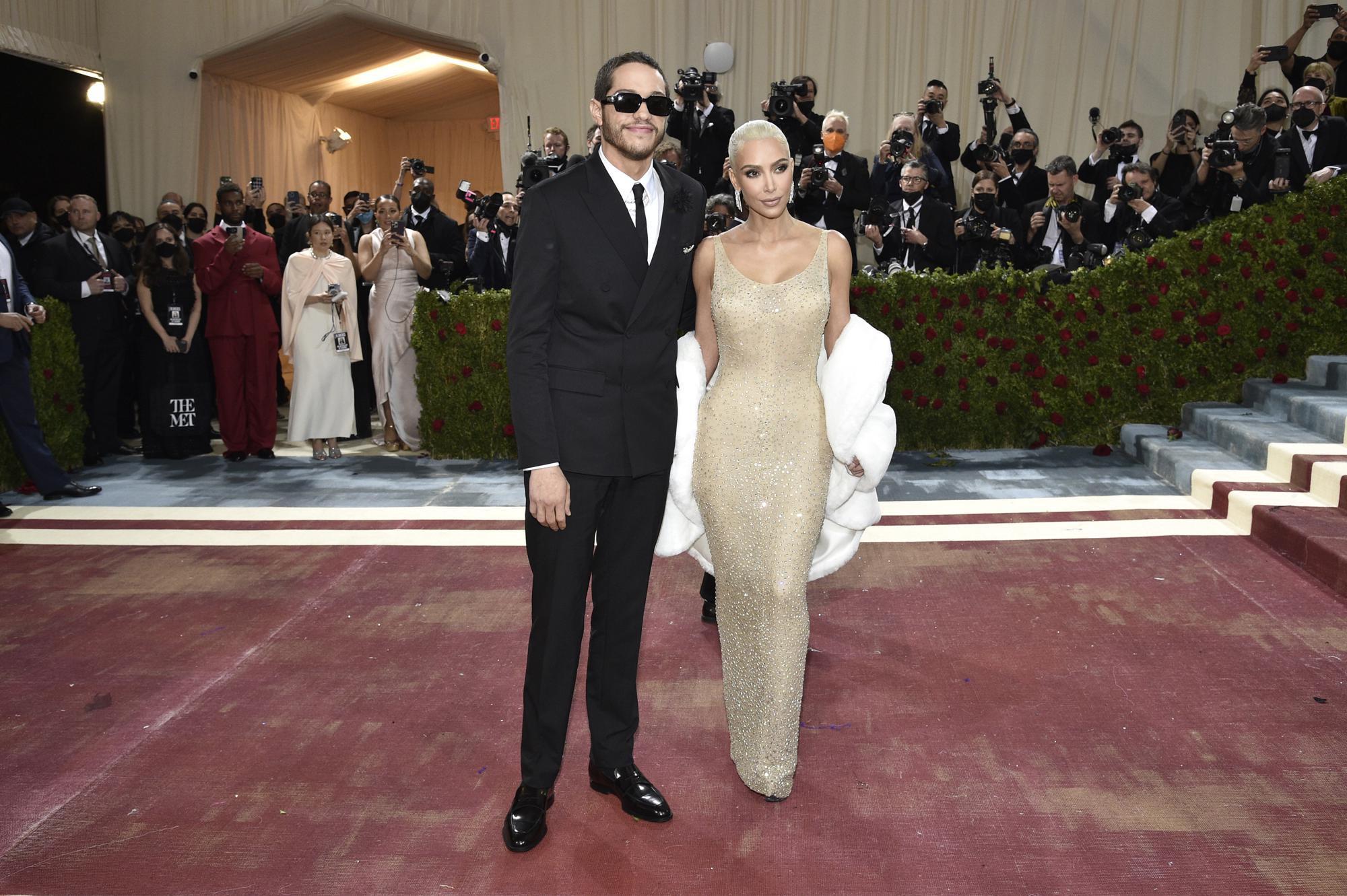 Kim paired the dress with Cartier white gold drop diamond earrings and a furry white jacket she kept low to cover her backside. She has her hair in platinum and pulled tightly into a bun.