Prom season is here and if you have already got yourself a date, the next thing on your to-do list is to start finding the perfect prom dress.  Stepping out for prom requires a show-stopping dress, whether it is a sleek dress or a ball gown.  The right prom dress will give the girl confidence and shine throughout the night.  Today, prom dresses are available in various shapes and designs.  If you want to feel like a glamourous movie star on this special night, the glam trend is perfect.
This look is all about sequins and luxe fabrics.  Whether you want a short dress or a full length gown, you will definitely make a statement in glam style. Now, you may be wondering where to buy prom dresses that look like a million bucks but will not bust your budget.  The answer is Azazei.com, an online retailer that has a large selection of head-turning beautiful dresses that are appropriate for prom.
At Azazei, you can find sexy and sparkling dresses, dramatic and chic mermaid gowns or romantic gowns. Every girl deserves a moment in her life when she feels like she is on top of the world and it is Azazei's job to help you find the perfect prom dress that fits your body, dreams and budget!
The sequins on your dress will shine in the spotlight and creates a chic look. Sequins prom dresses are fun and flashy.  They are timeless and add a touch of sparkle to a dress. No longer just for red carpets and runways, sequin dresses are a highly popular prom dress trend. So whether you are looking for a little sparkle or want to make a statement and light up a room, you can do just that in the perfect sequin prom dress. Whatever length or style you choose, you will find that a sequin dress makes any night a special occasion.  Check them out below.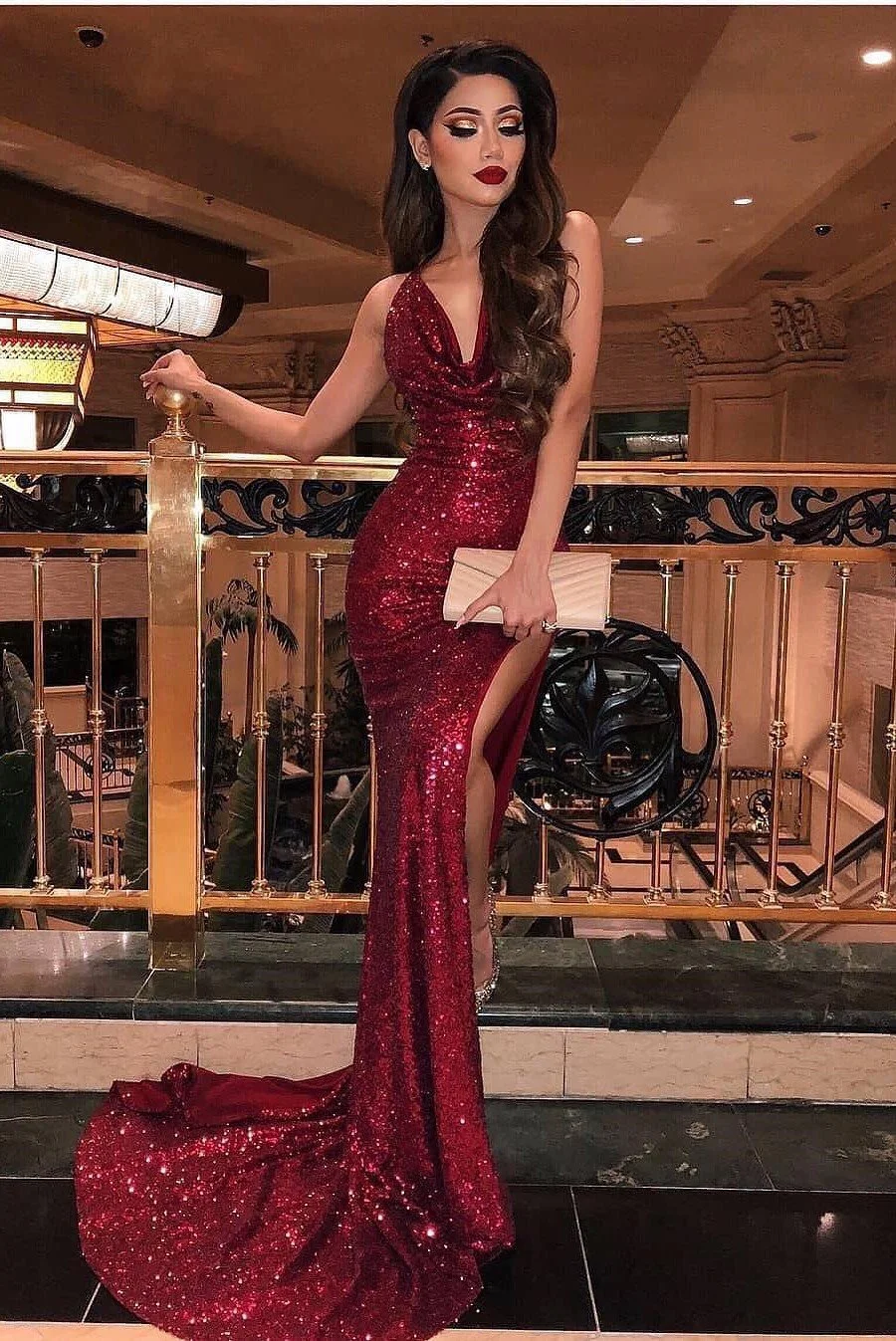 Sleeveless burgundy dress featuring cowl neck and mermaid silhouette.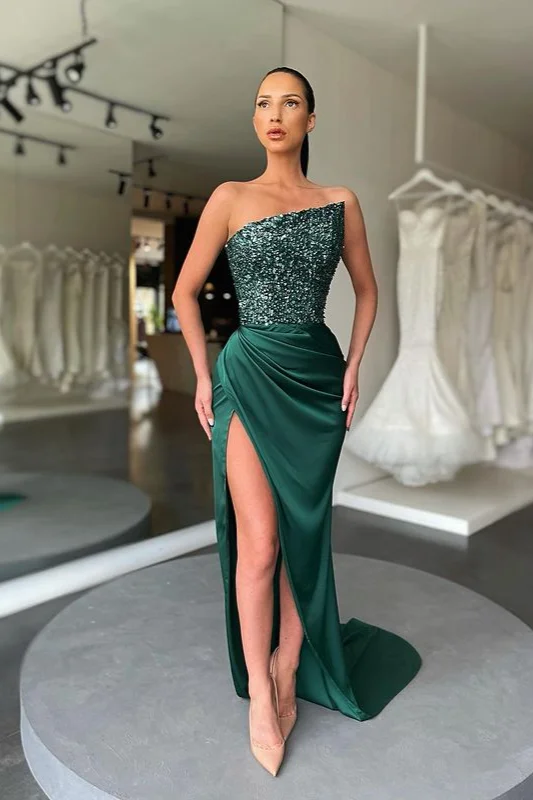 Dark green sequin dress featuring an asymmetrical neckline and thigh high slit.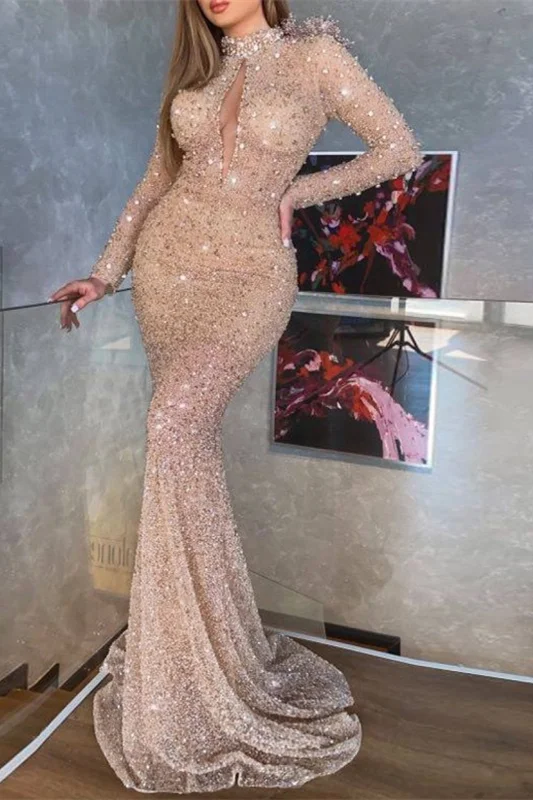 Long sleeve sequin prom dress with a high neck and peep hole plunging V-neck.