It is finally getting warmer outside and it is time for the toes to breathe.  You can bring out those flip flops or you could consider a summer shoe that will transform your summer outfits. The Spring/Summer 2022 runways featured some major footwear trends that include chunky throwback wedges, retro sneakers, heeled flip-flops, barely-there strappy sandals and high open-toed platform heels that you can wear to weddings or parties.
Whether you are looking for comfy walking shoes to wear on the airplane, waterproof slides for the pool parties, pretty heels to pair with your breezy sundresses, or strappy sandals with a lux vibe, these are some of the most exciting shoe trends this summer.
Padded Shoes
The fashion world is officially obsessed with all things quilt. From jackets to bags and everything in between, if it can be quilted, the designers have done them. This pillowy style features thicker and fuller straps, twists and quilt detailing which adds a creative take on this season's footwear.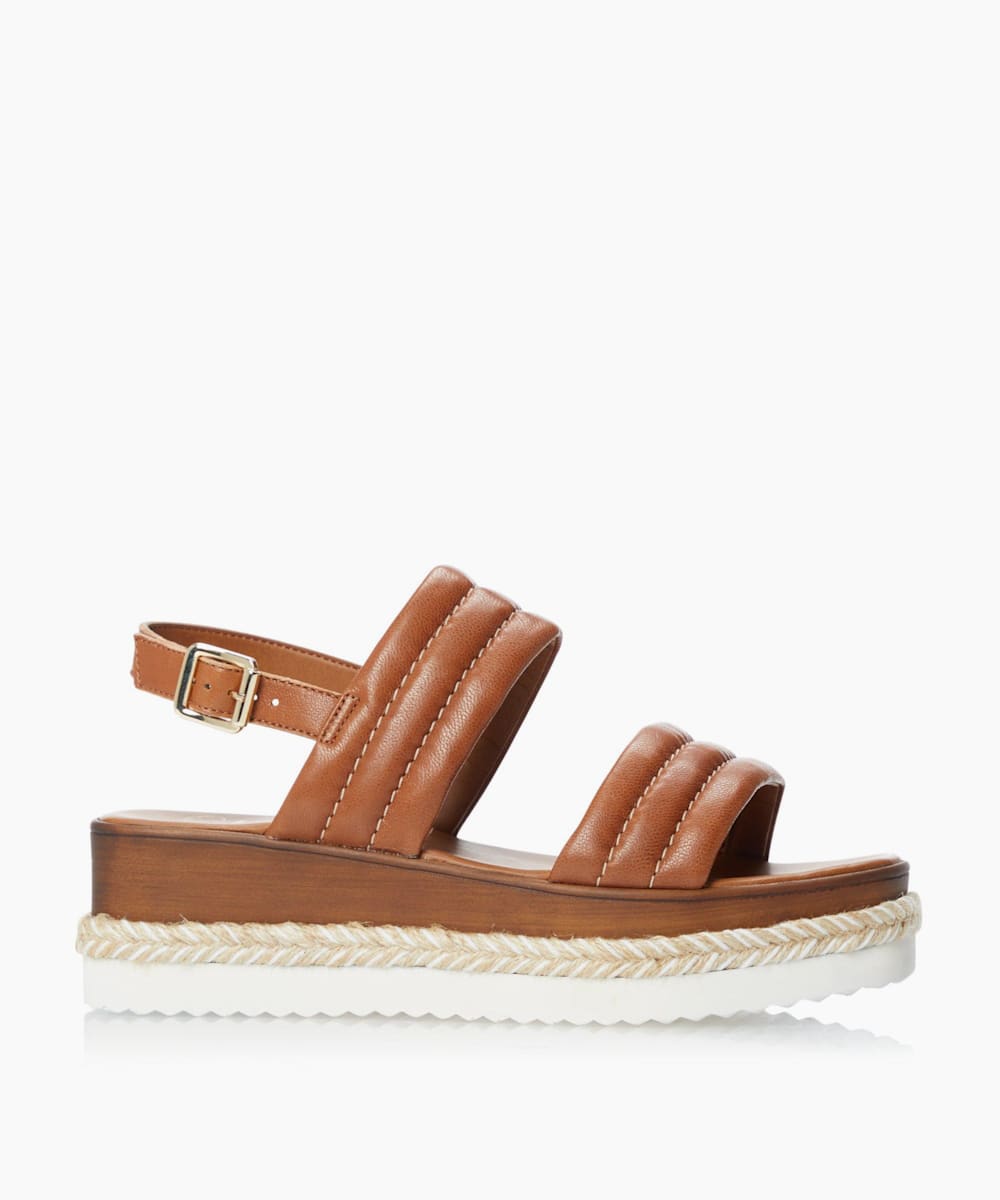 Textured wedge sandal from Dune London
Square Toe Loafers
Here is another shoe our feet are very grateful for and it is none other than the polished loafer. Classic and timeless they add an androgynous vibe to any outfit and will earn you some cool points. If you are looking for a 2022 update, opt for a square toe silhouette. Square-toed loafers are a foolproof choice if you cannot figure out what to wear. Low to the ground and very comfortable, these shoes are classic ones that you can own. Whether you are wearing them with jeans and tee or a blazer and dress, these flats are a wardrobe staple.
Squared toe loafer from Shopbop
Gladiator Sandals
Although Gladiator sandals never went out of style, they are not a major trend for the summer season.  However, in 2022, these sandals are making a comeback. Featuring multi-strap detail, there are many versions for spring/summer 2022 such as statement knee-high versions to ankle strap designs.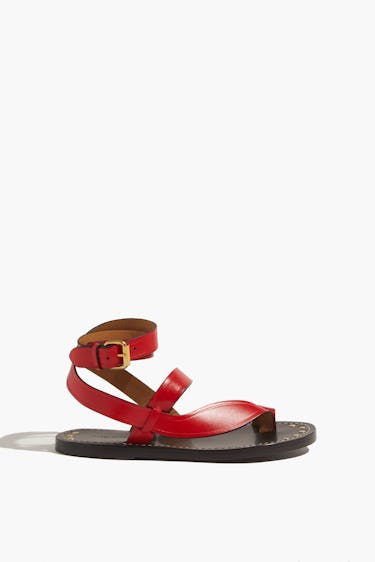 Isabel Marrant Jolda Sandal
Mules For Days
Elevate your summer shoe look with a sleek mule style that will not constrict, slip or slide. There is a wide array of prints and color combos on the market, so you can easily match your mule to any outfit.