Prom is the time of the year when high school students get all excited about this special night, which is one of the greatest nights of teenage life. The media has created quite a hype around this high school event that gets everyone all hyped up. It is a celebration of the completion of high school and also making memories with close friends before facing the real world at college. While a teen may want all of her friends to have a good time at prom, she would secretly love to steal the spotlight in a beautiful prom dress. Prom has always been the center of every high school corridor conversation. Therefore, to mark the best day of your life, it would only make sense to also wear one of the best prom dresses that are available.
Prom dresses are available in many different styles of gowns that can help you achieve this goal. The key is to find the style that looks best with your body type and to find the prom dress that makes you feel and look sexy. A prom dress can be an investment and a good one can be worn again and again at other events. Therefore, it is worth putting in some extra effort while looking for a prom dress.  It is important to shop from a reliable seller that offers beautiful dresses at an affordable price tag. One such online retail store is place is at daisda.com, a leading online retail store that is well known for its high-quality dresses that you do not have to reach deep into your pockets. 
At Daisda, you can be completely covered from head to toe and still look jaw-dropping with the right dress. It has dresses tailored to hug the curves of your body in all the right ways to give you a stunning hourglass look.  You could wear a figure hugging mermaid dress that hugs your natural form and a bit of drama to the bottom of the dress.  You will find many selections of beautiful prom dresses that will make your night a memorable one. Check them out below.
Long Sleeve Sequin Mermaid Prom Dress
Make a lasting impression when you wear this purple number at your prom. The off-shoulder foldover neckline and long sleeves are adorned with glimmering sequins. The pleated form-fitting skirt flows to the floor. A front-side slit and train complete this glam look.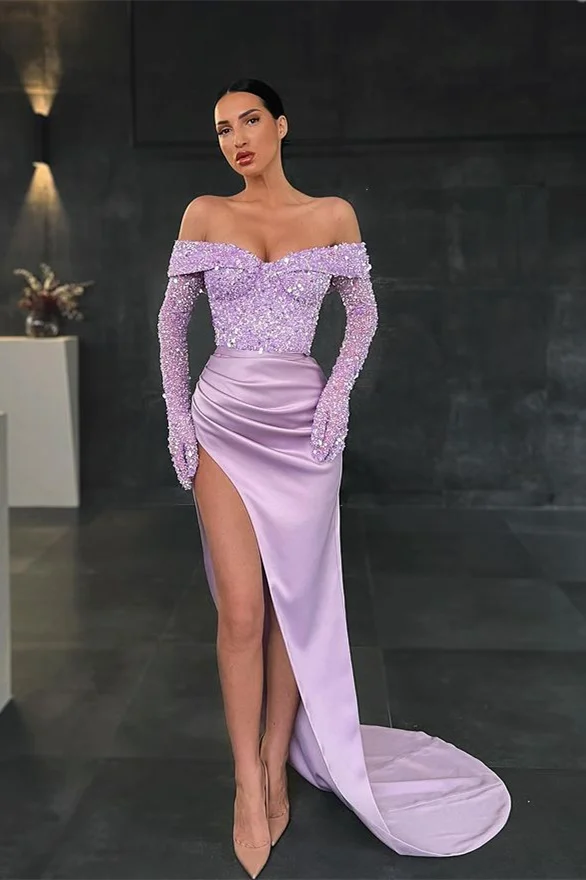 Spaghetti Strap Prom Dress
This chic red gown will have all heads turned towards you at your prom. It features a sophisticated deep V cut neckline and thin delicate straps. The A-line skirt flows to floor-length with a subtle train and it also has a high side front slit. This gown will have you shining in all angles.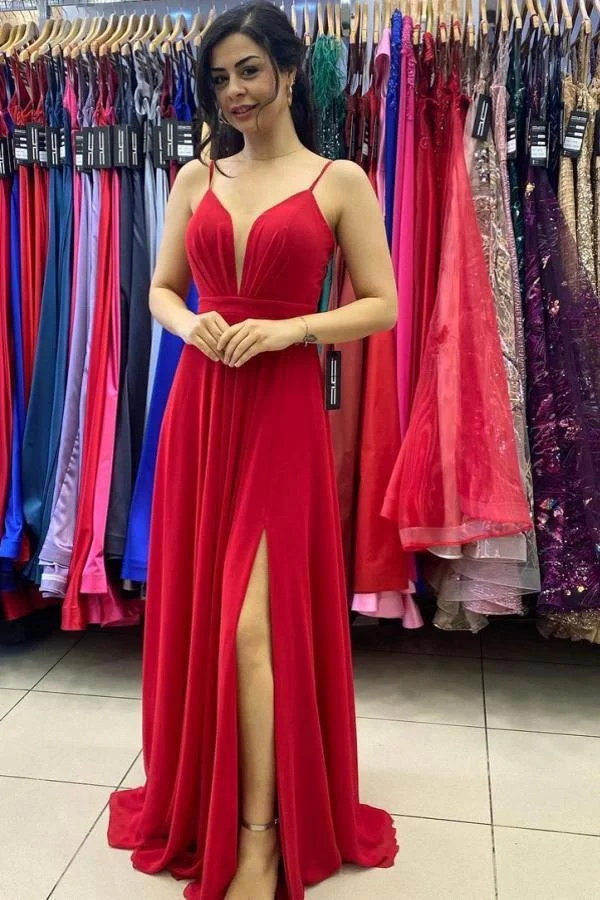 Off Shoulder Black Prom Dress
Have a major red carpet moment and rock this black prom dress. The captivating dress shows off your natural curves with its fitted bodice, a low sweetheart neckline and puffy sleeves for some added drama. The fitted corseted bodice highlights the curves and the body-hugging mermaid skirt and thigh-high slit give this gown the perfect sizzle.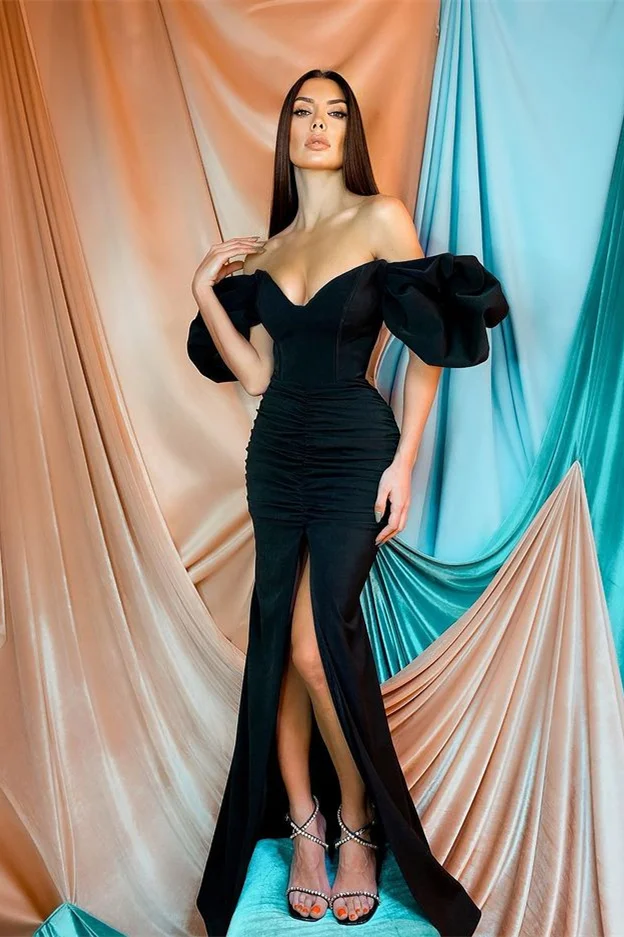 Long Sleeve One Shoulder Prom Dress
This vibrant sequin dress will have you feeling like you just stepped off the red carpet. This one-sleeve dress has an asymmetric neckline and is fitted throughout the bodice and waist. The dress is adorned in shimmering sequined and the skirt showcases a thigh-high slit on the front side.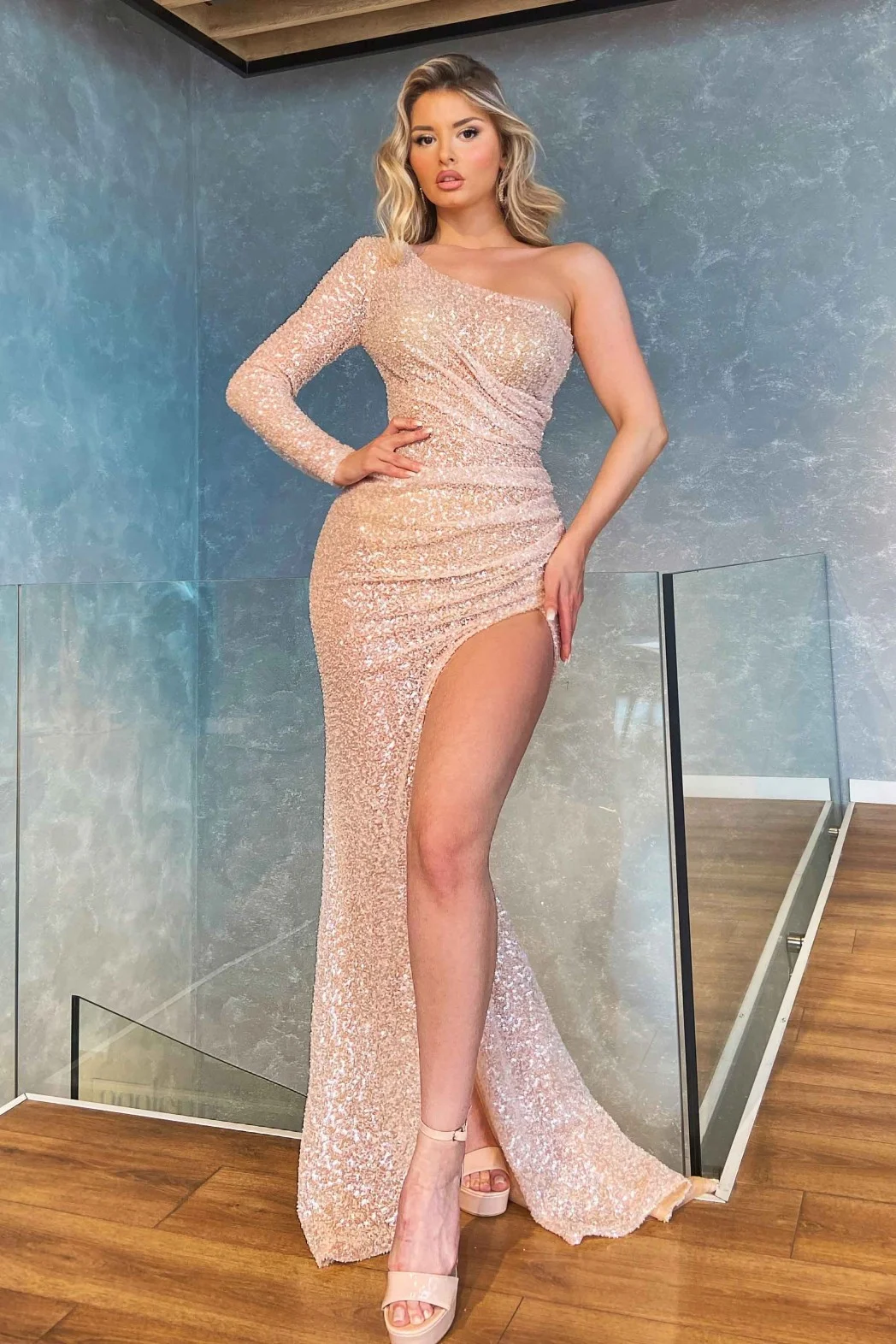 Image – https://www.daisda.com/collections/prom-dresses/products/one-shoulder-long-sleeves-mermaid-sequins-prom-dress-with-split?