Bridemaids have a lot of responsibilities and one of the most enjoyable part of being a bridesmaid is dressing up and standing beside the happy couple as they exchange vows. When it comes to picking out bridesmaid dresses, the bride will be the one who is choosing the dresses for her best friends. Whether her taste is more conservative or the wedding venue is held in a traditional venue such as a chapel, then a modest bridesmaid dress is the ideal choice. Dresses with high necklines, covered shoulders and sleeves as well as longer hemlines are what modest bridesmaid dresses feature.
Well, this does not mean that the bridesmaids will look frumpy and outdated. As a matter of fact it is quite the opposite as there are many modest bridesmaid dresses that are sleek, timeless and very elegant. From pretty pastel shades to elegant jewel tones, puffy sleeves to fluttering ones, midi to maxi lengths, ahead are some of the trending modest bridesmaid dresses for every budget and style.
Blue Sleeveless Bridesmaid Dresses
Rendered with soft ruching along the bust, this dress charms a sleeveless, square neckline supported with tie shoulder straps. The wide waistband highlights the natural waist as it gives way to the A-line skirt that flows to floor length. This Cinderella style is sure to make your bridesmaids look utterly captivating.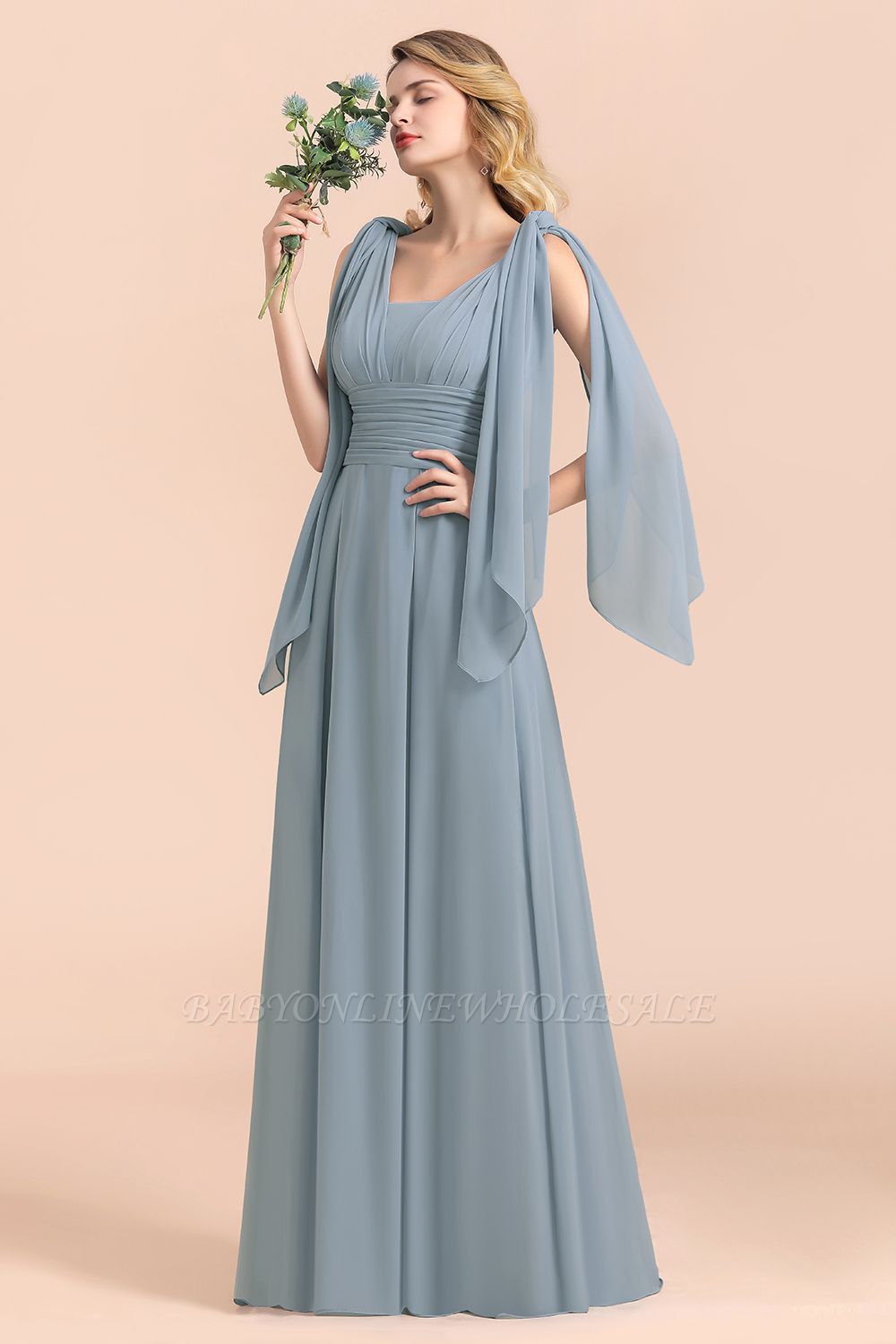 Short Sleeve Lace Bridesmaid Dresses
Your bridesmaids will look nothing short of elegant in this exquisite creation. Crafted with a refined sheer floral lace, this dainty piece showcases a jewel neckline defined with short sleeves. This chic number flaunts a wide belt along the waist. The full-length skirt opens into impeccable pleats and a slim A line silhouette.
Cap Sleeves Bridesmaid Dresses
Look captivating while flourishing an airy sophistication in this ethereal dress. This gown flaunts a scallop neckline and dainty fluttering cap sleeves. It has a fitted bodice and the fit and flare skirt flows to the floor hemline.