If you love anything and everything related to gaming, tech, Star Wars, Sci-fi and Star Wars, it is time to officially embrace your inner dork. Whether you are looking for something fun to add to your collection or in need of a gift to your equally nerdy friend, you would know that it is not easy to find authentic geek gifts.
Fret not because you are going to love what this article will be showing you. You can find some of the must-have geek stuff for just about any age at Geeksoutfit, a Geek Shop that has something for everyone. They have a mix of cool things that are fun to give and things that are actually useful. Shop the favorite picks for some of the nerdiest gifts for geeks in 2023.
FC Family Computer Artisan Keycap
Back in the days, we used to have cartridges for the most advanced game console systems in the home. This cute artisan keycap is a throwback with a twist. It features interchangeable cartridges with whimsical messages and glow with the keyboard's lighting. It imitates the old-school console and makes a nice touch on the keypad.
Gamer Enamel Pin
Who doesn't love a good pin? It is perfect for showing off your love for gaming.  These high quality enamel pins are great for decorating items such T-shirts, jackets, caps, jeans, backpacks and more.
English Is Important But Maths Is Importanter T-shirt 
Wordy T-shirts are a great and cool way to express yourself to others. So if you are a nerd and want to show off your geekiness, you can take a look at these creative tongue-in-cheek geeky t-shirts. They range from witty statements to math experts to fandom t-shirts. Just pick one you like and one for your favorite person whose birthday is coming up.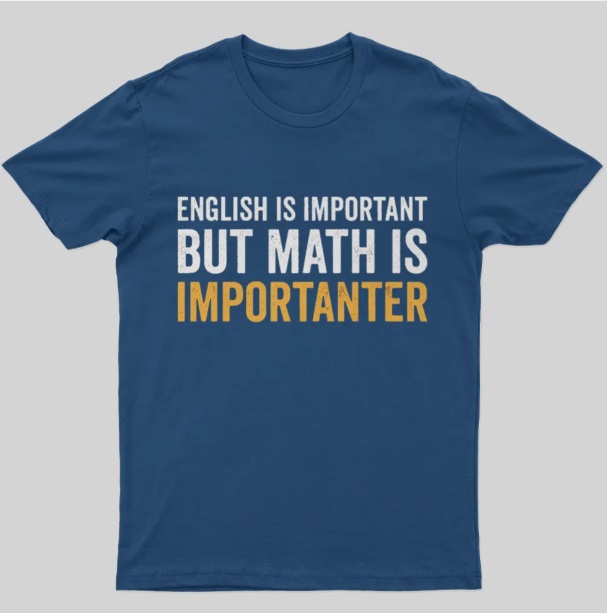 Geeksoutfit also has a range of button down shirts that feature science lab, chemical formula, science atom, binary computer, pixel style electronic components, computer circuit board design and more. These shirts are a great way to stay cool during summer and you can even show off your fun side.
Not into shirt? Or you are looking for a matching bottom? Well you can find drawstring shorts in fun geeky designs like this mad science lab shorts from this Geek store. You will definitely be spoilt for choices.