If you have plans to add one or two pairs of shoes into your spring closet, well you have come to the right place. Ahead are some of the trending shoe silhouettes that are not only forward but are also incredibly versatile too. As a matter of fact, these shoe trends are so versatile that they go with basically every type of spring outfit you may consider wearing. You will find that there is a range of different types of casual outfits that could really be worn with any of these footwear styles from low-key denim outfits featuring cool baggy cuts to chic ensembles like slouchy tailoring silhouettes and tees. Check them out now.
Ballet Flats
You may have seen this shoe trend on your social media feeds or on the feet of people you know. It is none other than the ballet flats. They are effortlessly chic and can be dressed up or down.
Sneakers are the ultimate casual outfit compliment. For Spring 2023, it is all about those retro-inspired silhouettes for the most forward vibe. They are great for casual atheleisure outfits or your favorite dress.
Fisherman Sandals
Fisherman sandals are the ultimate utilitarian footwear and fashion people everywhere have been sporting these with shorts or easy day dresses. A cool pair of flat fisherman sandals is a versatile shoe choice.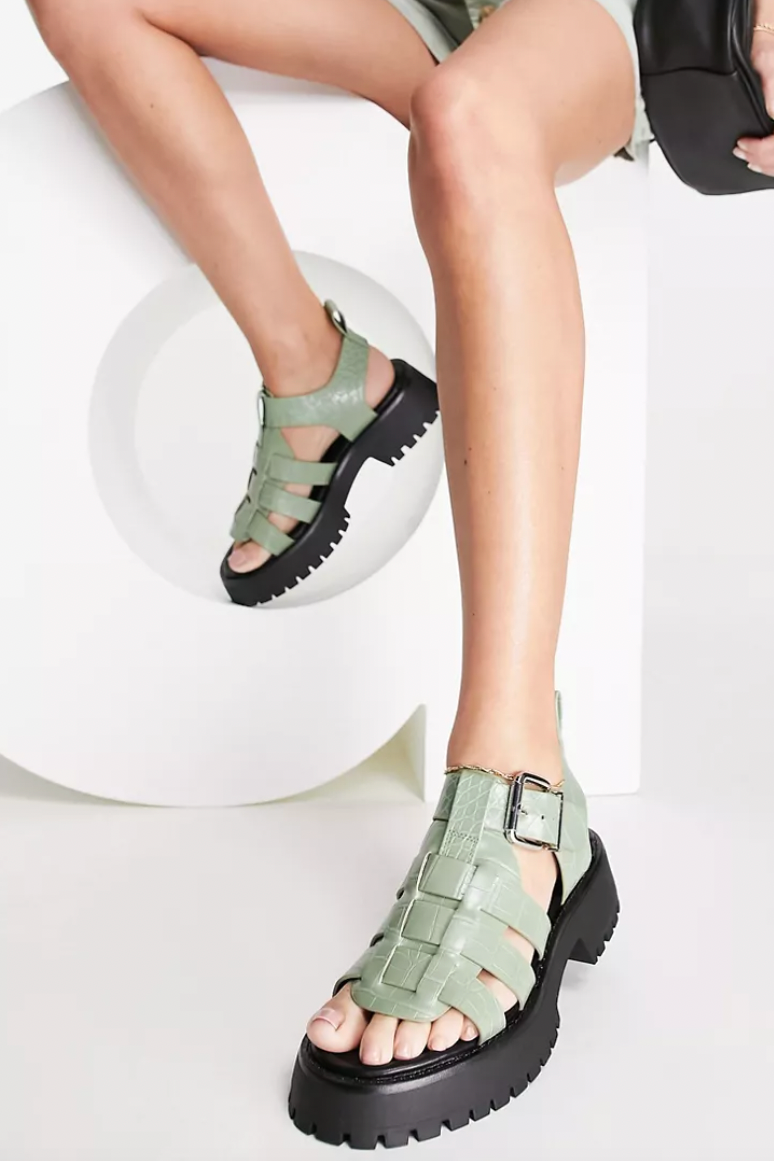 Wedge
You thought that wedge will not make a comeback? Well you are wrong.  The wedge is the hottest shoe for this season. They are the comfiest way to add some inches to your height. If you are constantly reaching for a pair of block heels or stiletto you may want to consider adding a few pairs of wedges into the rotation. One of the reasons why wedges are a must-have in the closet is because this shoe style provides more surface area than a stiletto heel. Therefore it can offer a better distribution of support underneath the foot and can reduce the risk of sprains and falls.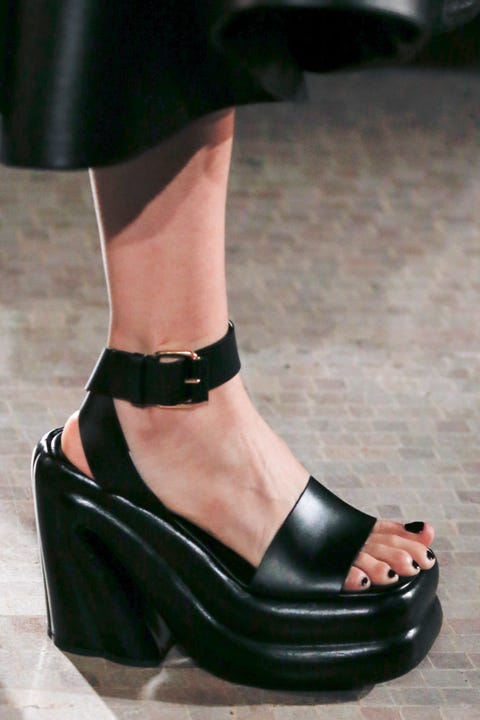 Image via google