A promise ring is given from a person to their partner with the intention of promising each other of their commitment to one another. It is usually gifted when the person wants to make it formal and ask their partner to spend the rest of their lives. Promise rings are usually given months or years before an engagement. One can say that by giving promise rings to one another, it can be considered as an engagement proposal. No matter the appearance, cost and manner of giving, promise rings and engagement rings are symbol of love and commitment to each other.
When To Give A Promise Ring
When it comes to the right time to gift a promise ring, it all depends on the people involved. Some couples feel that they are too young to get engaged but want to acknowledge how serious their bond is and there are those who are in a long distance relationship and a promise ring is a reminder to carry the love with you as a promise of future marriage or a commitment to follow their love.  Promise rings are a perfect way to celebrate your love for each other.
Although there is no hard and fast rule, a promise ring is worn on the ring or middle finger of the right hand. Women promise rings are typically more casual and low-key. They are simpler and have less elaborate designs  The two most popular metals for the rings are platinum and gold but they can also be made of glass and ceramic. A promise ring can also be used as engagement rings especially when couples opt to reduce cost as engagement rings tend to be expensive.
If you are looking for promise rings but don't know where to start, you can browse these designs from Jeulia for inspiration and jewelry awe.
One Love Rose Design Sterling Silver Promise Ring
Show her your love together with this beautiful ring that will delight the love of your life.

Halo Heart Morganite Sterling Silver Promise Ring
Give her a promise of forever love with this gorgeous shimmering morganite ring. Featuring a pearl cut stone, this ring is simply mesmerizing. This ring also matches well with the "Knot of Love" jewelry bracelet.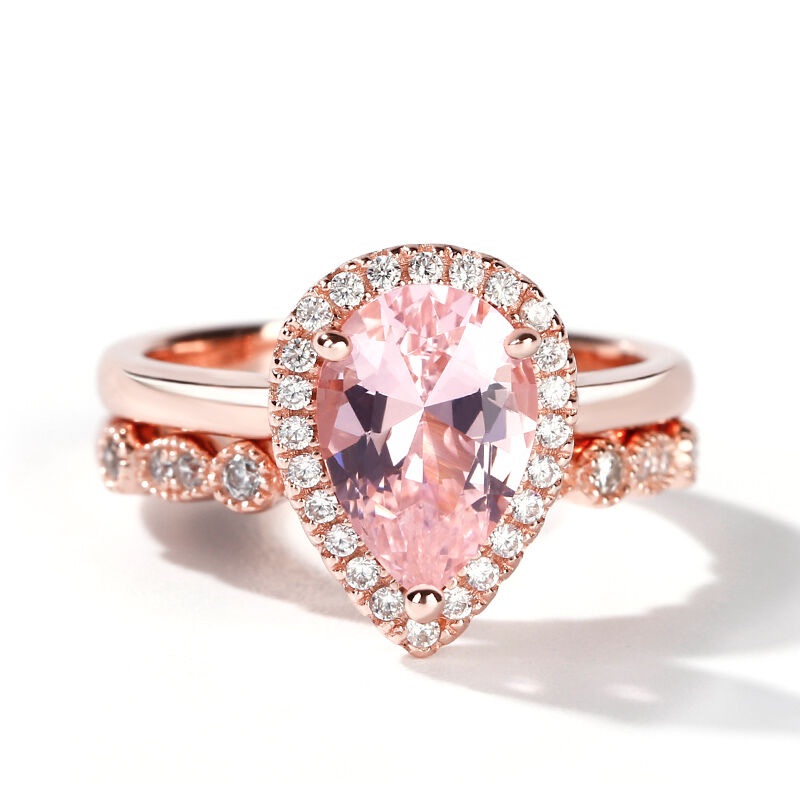 Three Tone Sterling Silver Band
This ring is a classic appearance with a modern twist. Featuring a three tone band with white stones, it has a dazzling soft silhouette, making it a stunning choice for promise rings.
Jeulia also has a wide array of cheap engagement rings if you are thinking of getting these instead of a promise ring.
Princess Cut Sterling Silver Engagement Ring
She will know how much she means to you when you gift her with this glittering engagement ring on her finger.
Classic Sterling Silver Ring
A solitaire is a classic engagement ring because of its eye-catching center stone on a band. This particular design features a square halo ring that cradles a sparkling cushion cut stone.