Teachers play an important role in a child's life. They change lives and often do not even know it. Are you looking for a nice way to show your child's teacher that you care during back to school? Or are you looking for a birthday gift idea for your child's teacher? Well we have got some ideas. When it comes to the best teacher gifts, you can either choose to get something that they can use in their classrooms or something that they can enjoy during their off days.
Gifts can be funny, sentimental and practical, but all of them will surely be appreciated. One of the best and fun gifts for the educators is none other than a teacher T-shirt. A fun T-shirt is a thoughtful gift. There are many schools that allow teachers to wear t shirts to work on a special day of school or a casual Friday. Gifting them T-shirts will be so fun for those days. If the favorite teacher is not allowed to wear a t-shirt to school, well, it would surely be worn on weekends or other days.
You can find a shirt for teachers for every taste and preference at Teachersgram.com. These graphic tee designs make the perfect appreciation or birthday gifts.
All Feeling Ok T-Shirt
This classic unisex short sleeve tee fits well and its soft cotton and quality print make it a great tee to wear.
Be Kind T Shirt
This lovely shirt is a perfect way to positively promote kindness at school.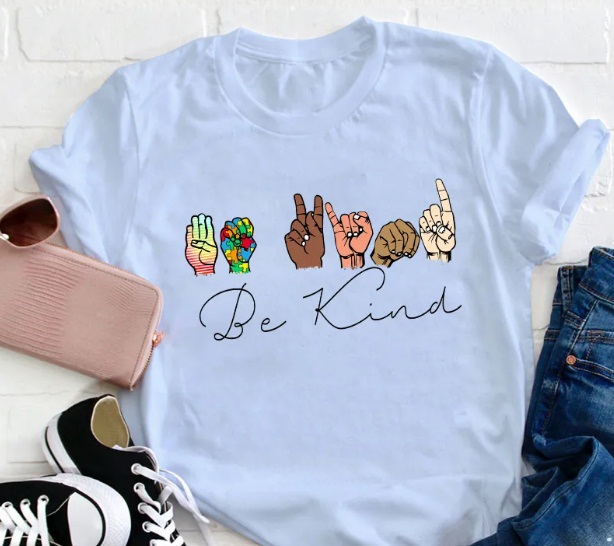 It's Ok To Be Different T-Shirt
Grab this cute "It's Ok To Be Different" Teacher T-shirt in support of acceptance, love for every child. This tee is also great to show support for special children with autism. It is a great idea for anyone who loves and supports Autism awareness.

If you prefer gifting your child's teacher something different, there are teacher dresses available as well. You can even personalized the teacher's name onto this sweet dress.

Whether you are searching for e looking for comfortable T-shirts, dresses, bags or something a bit more fun such as accessories, Teachergrams.com has got you covered. Show your favorite educators how much you value their hard work with the stylish apparels and accessories that will brighten up their days.