Below are some of the summer trends that fashionistas and influencers can't stop wearing right now.
Maxi Skirts
If there is one 2023 trend that has caught on with the fashion crowd this spring and summer, it is the maxi skirts. This trend has the laid back vibe and it is very easy to dress up or dress down. Denim maxis, in particular are everywhere this season.
Vests
Effortless and easy vests are trending hard right now. Whether paired it with sleek and polished tailored trousers or casual shorts, the fashion crowd is reaching out for this piece on repeat to elevate their looks instantly.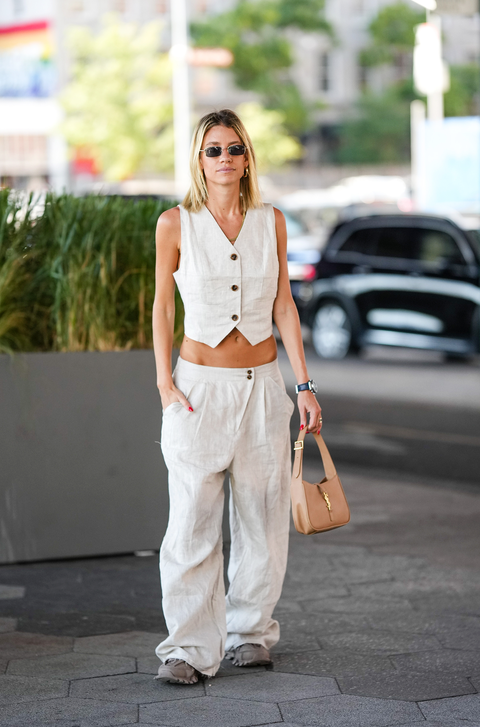 Baggy Jeans
When it comes to denim trends, loose and baggy jeans are reigning supreme everywhere. From polished high waisted trousers to relaxed low-rise styles, the baggy jeans trend is dominating on the streets of L.A and NY.
Big and Bold Earrings
Do not underestimate the power of accessories to add a fashion-forward touch to your basics. Right now, it is all about big and bold '80s-inspired earrings. You can simply style them with jeans and a tank this summer for an on-trend look.