All fitness enthusiasts will tell you that one of the most important requirements of any workout is to have comfortable workout gear so that you stay comfortable during workout and not having to worry about stretching or chaffing. Wearing ill-fitting clothing can disrupt the exercise. It may restrict movements or you may end up tugging and pulling at your clothes instead of focusing on the workout. Wearing uncomfortable apparel may even result in people stopping their workout altogether.
Not all workout clothing or yoga sets are created the same and it is important to know what to buy when you are shopping for them. If you are preparing yourself for your first yoga class, hitting the gym for the first time or just wanting to refresh your exercise wardrobe, you would want to look for activewear that are not only supportive and help you achieve your fitness goal, you also want to put together a memorable outfit to give you the perfect look as you sweat it out.
Here are some of the latest trending activewear from Cosmolle that you should put under your radar.
Sports Bra & Shorts Set
These buttery soft sports bra and shorts set is made with breathable eco-friendly performance fabric and has excellent moisture-wicking properties. With a round neckline, this sports bra will offer support no matter if you are doing your sun salutations or out running. With a high, secure and firm waist, the short is designed to sculpt, support and lift the boot.  This sports bra and shorts set is indeed a modern wardrobe staple.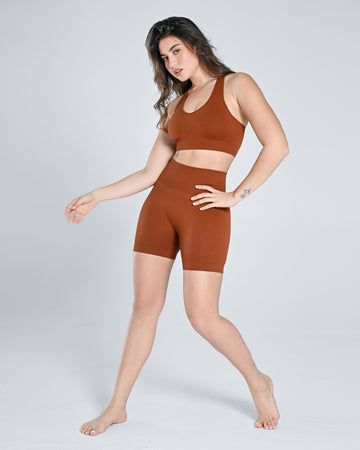 Long Sleeve &  High-Waist Legging Workout Set
If you are looking for an activewear set that is stylish and offer support, Cosmolle nailed it with this set that comes with a long sleeve crop top and high waisted leggings. The top showcases a scoop neckline and has thumbholes to ensure that the sleeves will not roll up. The ruched seams on the leggings will give the derriere a natural butt lifting effect. This workout set is sustainable, soft, stretchy and comfortable.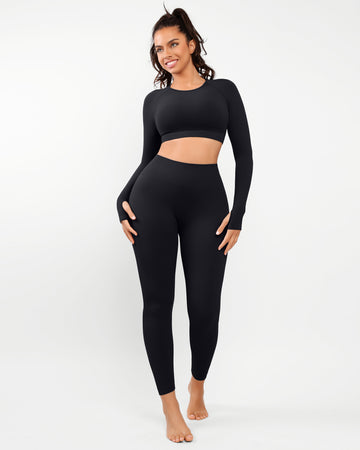 Seamless Bike Short Workout Bodysuit
There is something about a workout bodysuit that is irresistible. Wearing a one-piece will make you feel elegant and chic when you are sweating it out. Made using a a seamless construction to prevent chafing when you are moving, this bodysuit is lightweight and comfortable. Showcasing a cross back with adjustable straps, this bodysuit has a 4-way stretch fabric that supports hugs in all the right places.
High Waisted Leggings
Made with a mix of nylon and spandex, this pair of high waisted leggings is designed to keep you supported and comfortable during workout. It is trendy, simple, minimal and effective. Offering superior stretching while keeping you covered and free to move with confidence, this buttery soft legging will hug and support the midsection and the ruched seams will lift the derriere naturally.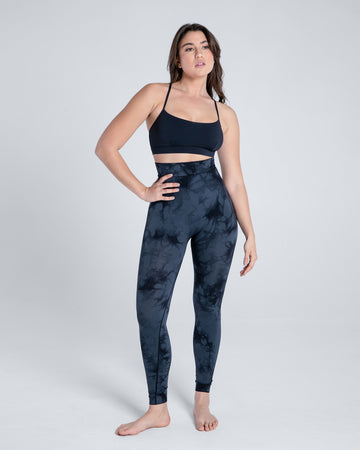 Premium Sports Bra
This premium sports bra is engineered to fit a range of activities from high intensity to no impact. Thus, it allows you to focus on your workout. It has a flattering fit, breathable and made with eco-friendly fabric. This bra features removable bra cups, crisscross straps that are adjustable and offers a fantastic fit and feel.