Not all jeans fit all body type the same. If you love wearing jeans but often find yourself buying uncomfortable and ill-fitting jeans, well your wardrobe woes end here. There are some tummy flattering and curve loving jeans that you can get your hands on. They are none other than the faja jeans from Curvy Faja. This leading faja retail store has a range of body shapers and shapewear jeans at an affordable price.
Their curvy jeans are created for those who want to smooth out their curves, slim down the thighs and tuck in the tummy. With these specially designed jeans, you can have the coveted hourglass figure without sacrificing comfort or style. These Colombian butt lifter jeans are designed to contour and shape the body, provide a slimming and sculpting effect. Made with high quality and stretchable material, they feature special panels and strategically place seams to enhance the curve and create a streamlined silhouette. Let's check out the best faja jeans to shop for at Curvy Faja. You can also read up on the curvy faja reviews to know more.
High Waisted Front Zipper Stretchy Jeans
Who can't resist a tummy-flattering pair of high waisted jeans? If you are looking for comfort and support, this is the pair you need. This Colombian jeans will not only embrace all your curves, it will also show off your curves and at the same time, give your booty a natural look, thanks to its innovative design. Made with stretchable cotton denim, polyester and Lycra, these high rise skinny jeans will flatten the tummy and slim your shape from the waist down. Be prepared to show off your curves with confidence wearing this front zipper skinny jeans.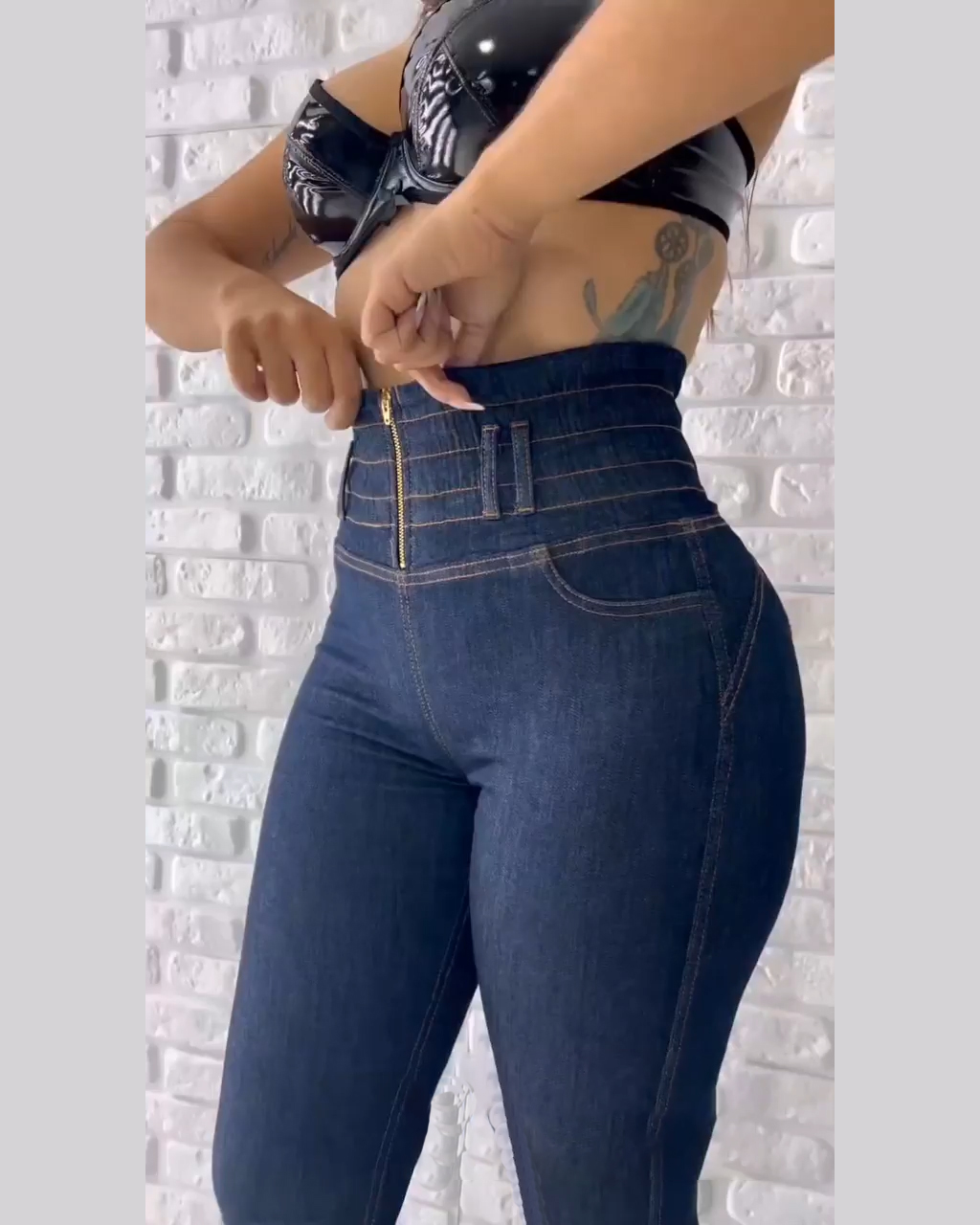 Butt Lift High Waist Jeans With Internal Girdle
Instead of hiding your tummy, this butt lifting high waist jeans will create a smooth look thanks to its high waist design. You will be absolutely thrilled with the fit and style of this pair of skinny jeans. It will mold to your body, emphasizing your derriere and hips without too much compression that may cause the tummy to spill over the waist. With its stretchable fabric, this durable denim with front buttons holds its shape no matter how many washes. Since the jean cut is made for curvy bodies, the narrow waist will guarantee a gap-free fit, even through various wash cycles. Besides giving your booty a natural look, it is super comfortable to wear and also make you look slimmer.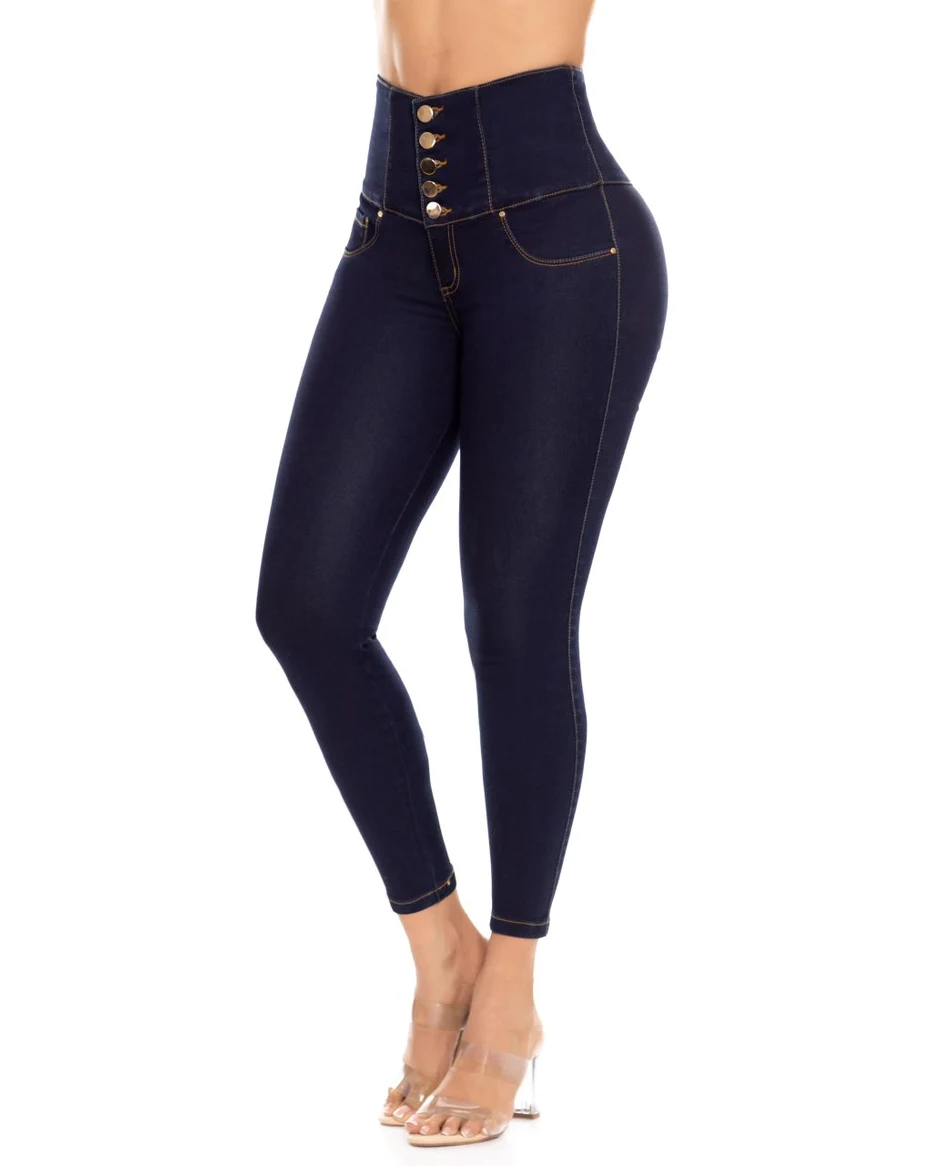 Slim Fit Wide Leg Pants
Made with soft and stretchable fabric, this pair of wide leg jeans combine fashion, function and performance all in one. This high waisted pair sits above the hip and slim through from the hip all the way to the thigh. It complements curvy silhouettes with its wide hip design and are delightfully comfortable, thanks to the curvy fit. On top of that, the slightly flared leg design will also elongate the legs. This pair of slim fit wide legged jeans offer the best of both worlds – trendy while still offering a snug feel over the hips and thighs.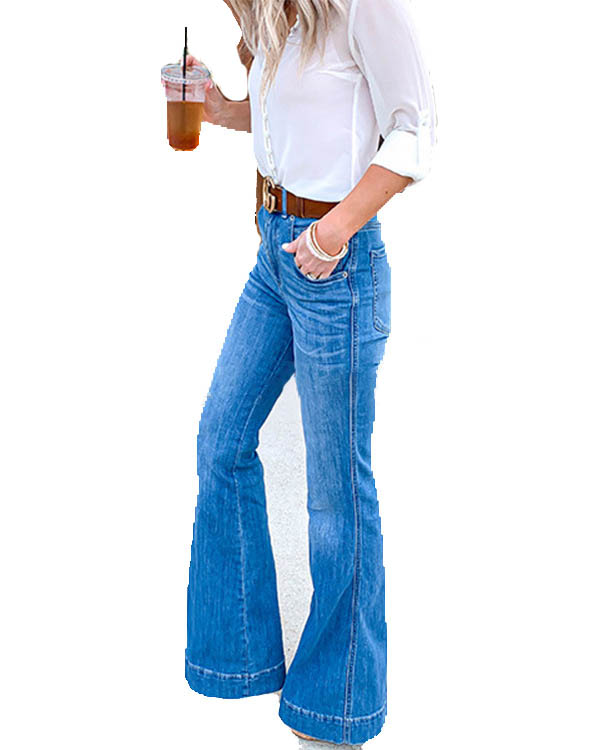 Swing by Curvy Faja for more flattering jeans and faja body shaper to help you show off your curves with confidence.